Kerala is known as the "Land of Spices" because of its long history of the spice trade with European civilizations. Rice, coconut, tapioca, chilli, curry leaves, turmeric, ginger, mustard seeds, tamarind, and other ingredients are frequently used in Keralan cookery in addition to a large amount of seafood and spices such asafoetida, black pepper, cinnamon, and turmeric. Here, we are exploring some of the most popular foods of Kerala you must try. Here in the list, you will find Kerala fish, Kerala tiffin, Kerala chips and Kerala snacks.
Kerala, which is surrounded by water, is known for its mouthwatering seafood dishes, some of which include mussels, crab, tiger prawns, king prawns, tiny prawns, oysters, sardines, mackerel, tuna, and stunning red lobsters. When strolling through Kerala's streets, one simply cannot stop drooling. Kerala takes great pride in the extensive selection of non-vegetarian foods it has to offer to its ravenous tourists, unlike its neighbours. Here is a list of some of the most popular foods of Kerala you must try when visiting.
1. Idiyappam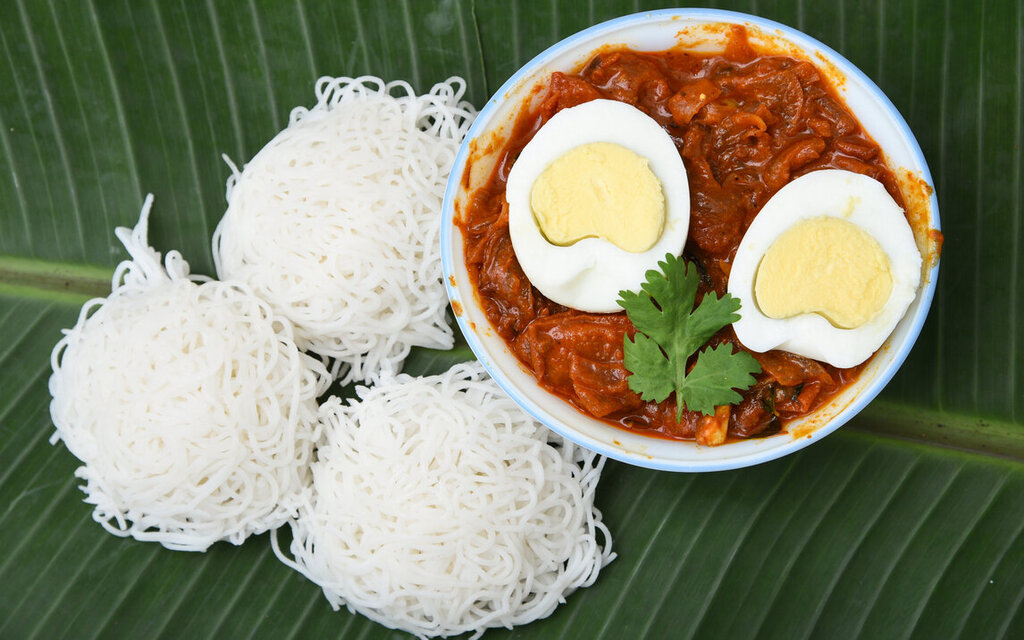 In Kerala, idiyappam is a well-known breakfast dish that is also eaten as a starter before a meal. The dish often referred to as noolappam, is created using rice, flour, and a few additional ingredients. It is essentially a variation on a number of the several rice-based foods that work harmoniously with curries and sambars. Egg or beef curry is served with idiyappams. The traditional egg curry is one of the best curries that idiyappam pairs with.
2. Puttu and Kadala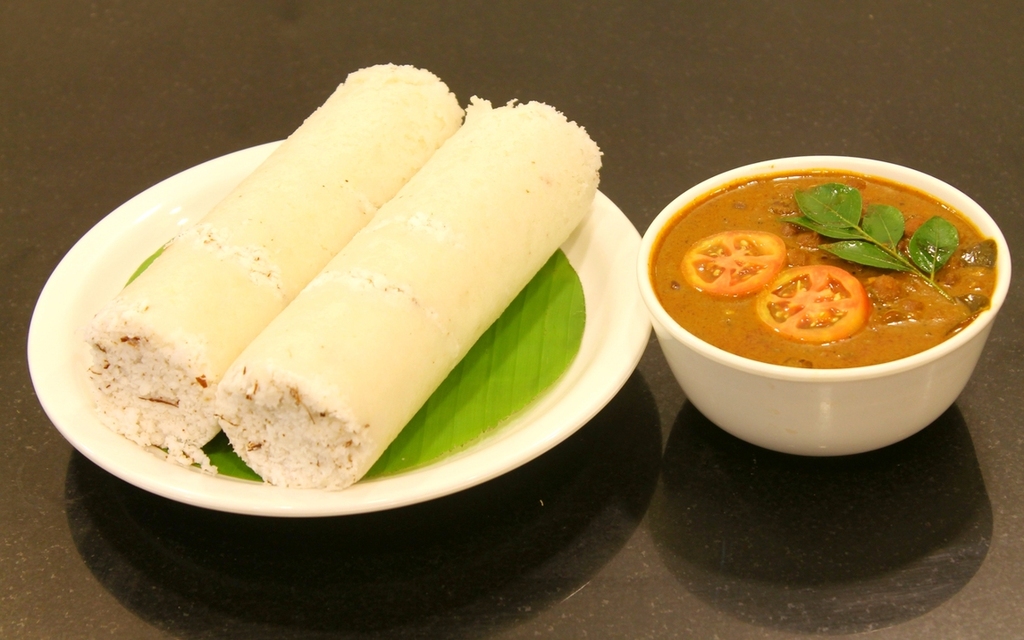 It is one of the world's best breakfast dishes. People typically consumed Puttu with papadam, Kala chana, and the kadala curry. When making puttu, water is gradually added to ground rice until the desired texture is obtained. Then it is moulded, cooked, and seasoned, and served hot for breakfast between layers of grated coconut. The finest place to try puttu, one of Kerala's must-try delicacies, is at any of the tea shops in the state's rural villages, where they serve it hot with spicily flavorful kadala stew.
3. Appam with Ishtu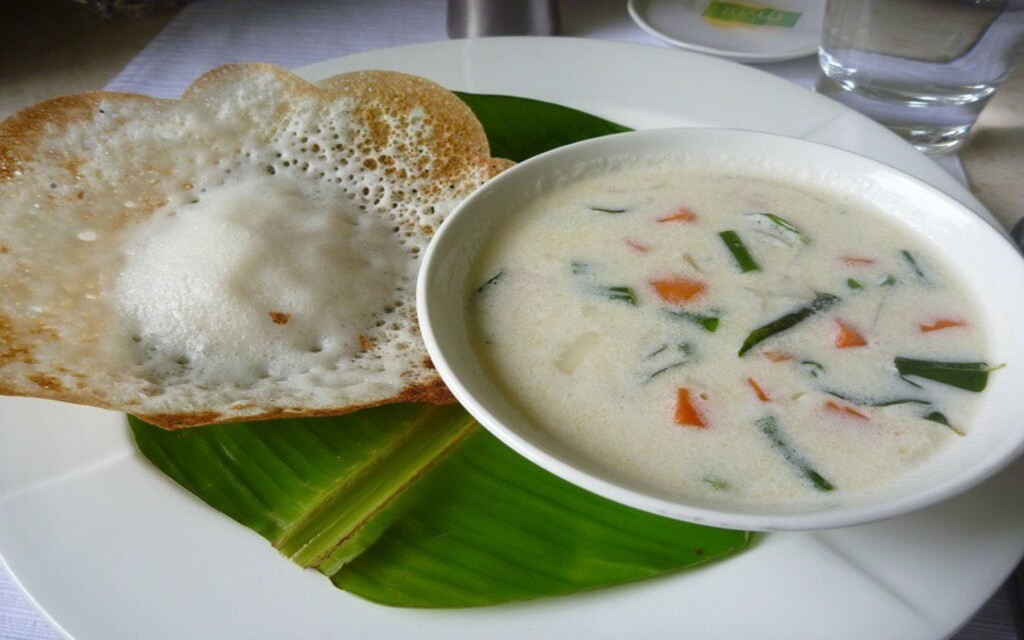 The widely consumed meal in Kerala is frequently paired with various stews and curries and simply eaten plain. It is a thin pancake with crispy edges. No matter if the curry is vegetarian or not, appams go well with it. However, ishtu, a traditional Kerala stew with European origins, is the one food that goes best with appam.
This stew has a soupy texture and is cooked with coconut milk, onions, potatoes, ginger, green chilli peppers, curry leaves, and black peppercorns. Before serving, the stew may have a small amount of coconut oil added after the ingredients have simmered until they are soft. People eat this rich, creamy meal for breakfast and generally goes well with appam, idli, or dosa.
4. Erachi Varutharacha Curry (Mutton Curry)
It is a popular cuisine in Kerala. They use mutton, loads of spices, and roasted coconut to prepare this hot dish. To improve the flavour and make the spice more appetising, they add some freshly ground pepper. The quality of the curry depends on how well they roast coconut and spices. The best way to enjoy this hearty and tasty curry is hot with simple rice. Ghee-fried rice, roti, or appams. The renowned Malabar parotta is the ideal accompaniment for the mutton curry when eating it.
5. Parippu curry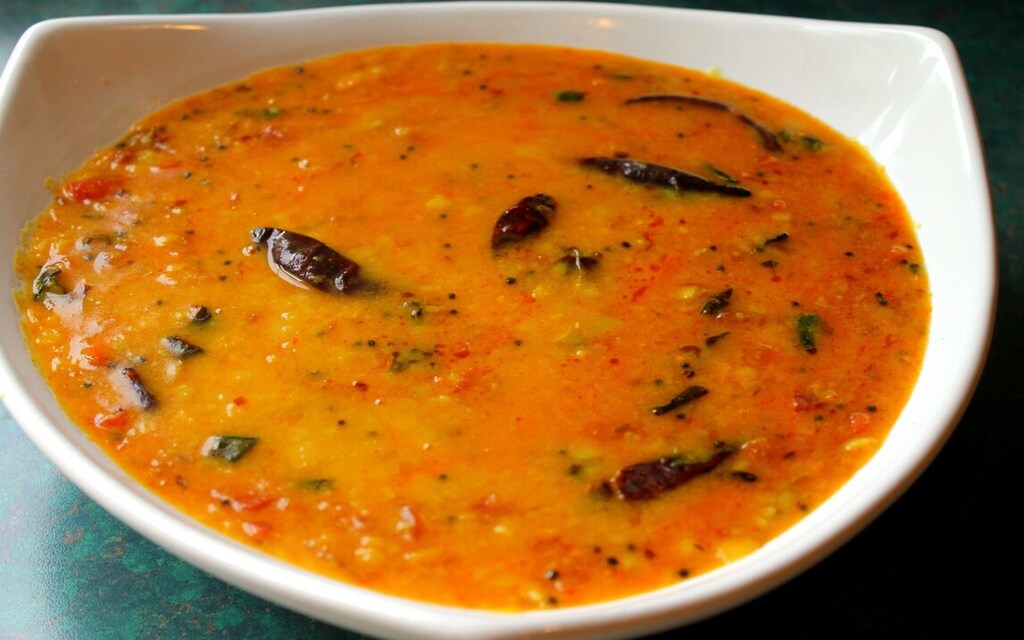 The curry is essentially a Kerala-style dal curry. They use small grammes and ghee to prepare it. The curry is a flavorful blend of spices and chiles that work well together and they serve with rice. This dish is practically ideal for any vegetarians out there who are unable to eat non-vegetarian foods.
6. Avial
In Kerala, they use vegetables like carrots, drumsticks, potatoes, yard-long beans, pumpkin, and an endless variety of garden-fresh vegetables to make up the delectable vegetable mixture known as avial. They mix it in a light, sweetly spiced semi-gravy. They typically serve it with rice. In South India, people serve avial as a common meal at celebrations like weddings and festivals. It is crucial to achieving the ideal balance of colour and that distinct coconut flavour when making avial, one of Kerala's most well-liked vegetarian foods.
7. Idlis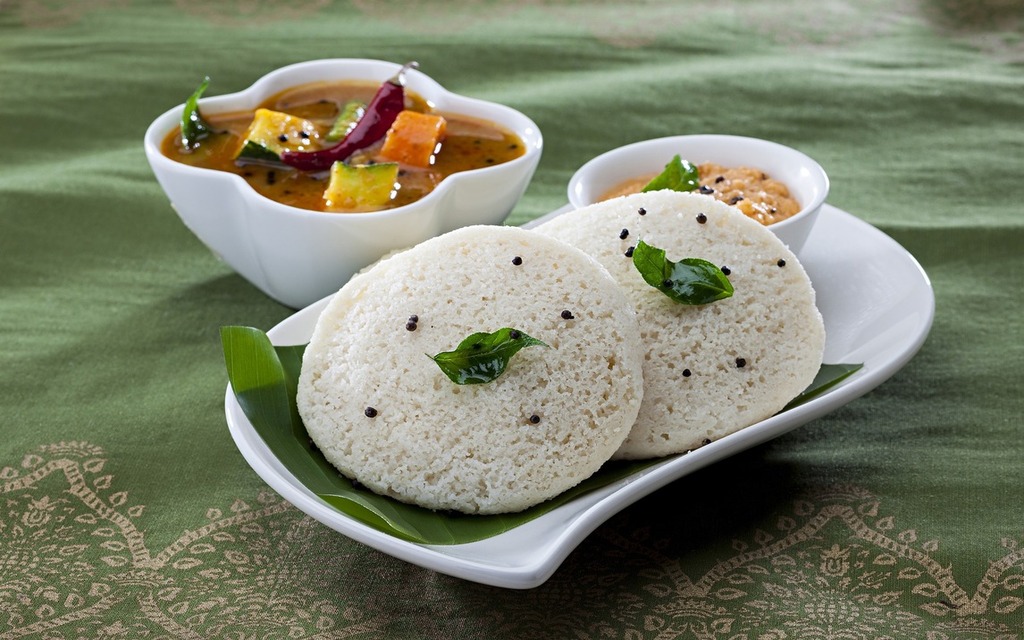 These are rice-based steam cakes that typically have a few inches in diameter and are created by steaming a batter. Idli is immediately absorbed by the body and the pre-cook fermentation process makes sure that carbs are broken down. They typically use round shape Idli cooking plates to make idlis. In Kerala, people typically eat idlis for breakfast together with sambar or coconut chutney.
8. Kerala Fish Curry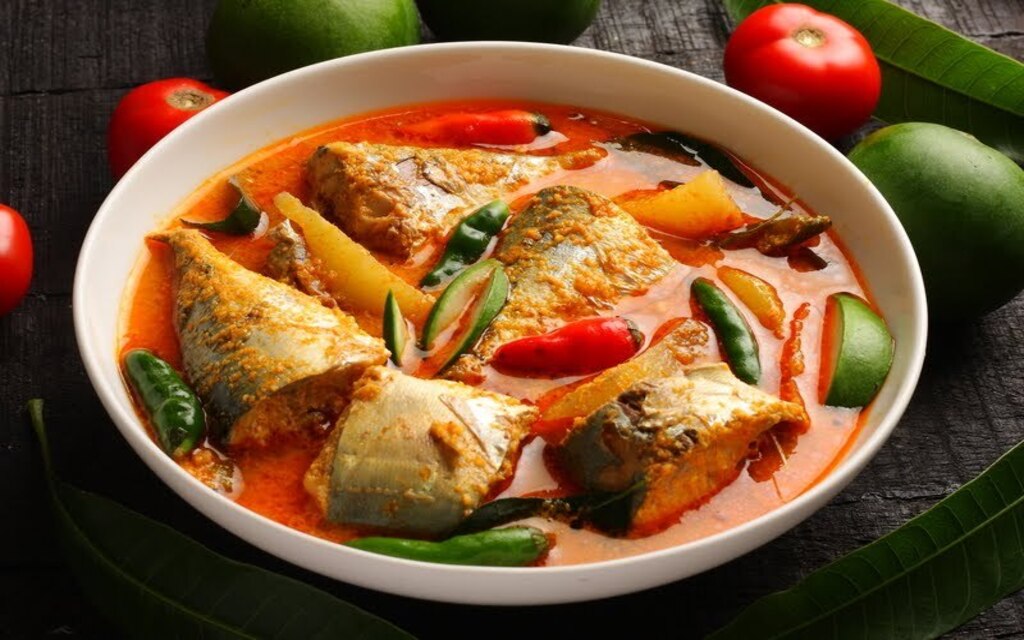 The traditional and most well-known meal from Kerala is its fish curry. They traditionally prepare the curry without the use of coconut or coconut milk and is full of mouthwatering spices. Fish, Kashmiri red chilli powder, tamarind, spices, Kerala masala, herbs, and curry leaves are the key ingredients. When made in a clay pot, the curry is at its finest. They serve the curry with roti or hot plain rice. a Kerala meal you must taste.
9. Dosa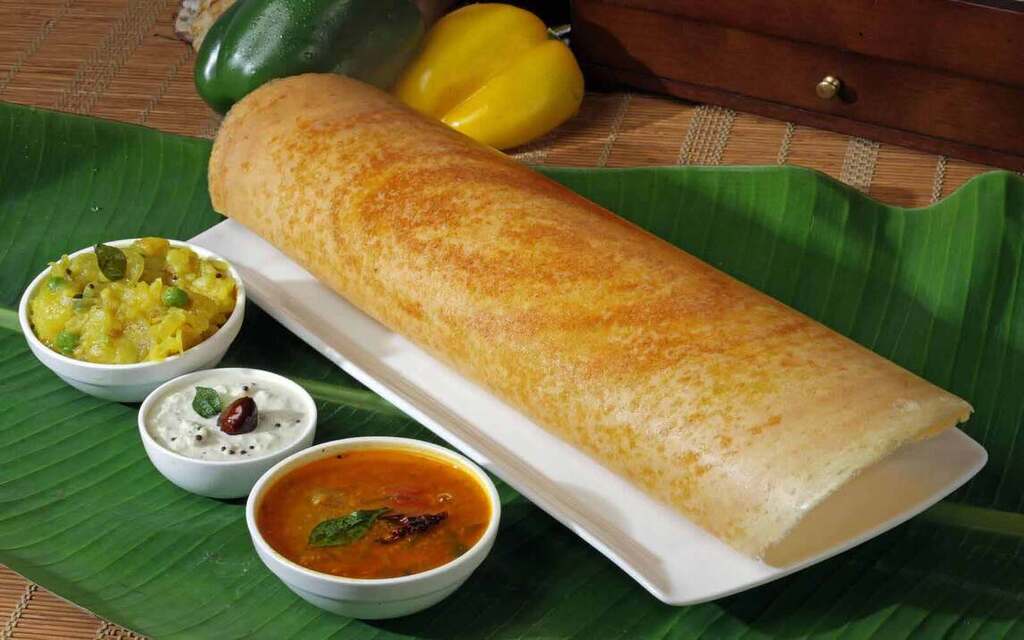 The dish is extremely well-known in Kerala. Dosa is a native of Kerala and a common cuisine there. They prepare this fermented pancake with rice batter and black lentils. It is gluten-free and high in protein because rice and lentils are its main components. The most well-known dosa varieties include Mysore Masala Dosa, Paper Dosa, and Masala Dosa. Delicious dosas dipped in sambar would be a mouth-watering flavour!
10. Nadan kozhi varathathu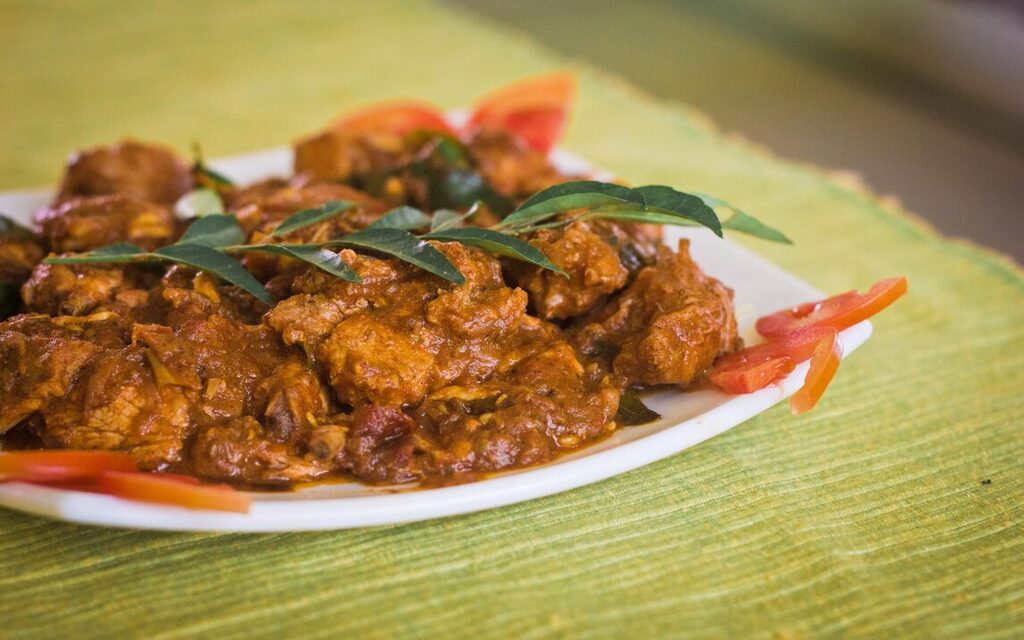 It is an eclectic and easy-to-follow way for cooking chicken to perfection. It will definitely appeal to your sense of taste. They use onions, garlic, vinegar, and spices in the spicy chicken fry, and they serve it on a banana leaf. Maybe serve it with some mouthwatering appams or even rice.
11. Karimeen pollichathu (Fish)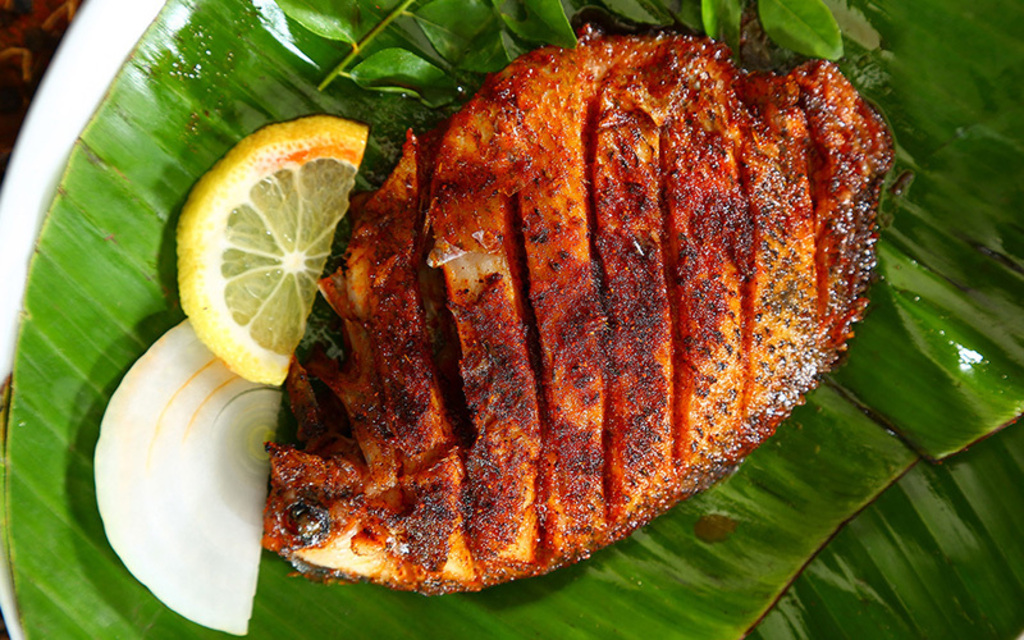 The fish, karimeen is found in Kerala's backwaters and is a famous cuisine on Kerala Houseboats. First, they roast the fish, then they steam it with onion and other spicy ingredients in a banana leaf. The banana-leaf-wrapped long-marinated fish is very popular in Kerala. They serve It with rice and is popular throughout central Kerala, particularly in the backwaters.
12. Naadan Beef fry
In a Keralan-style beef fry, they combine coconut and onions, and then they generously cover the beef in curry leaves, ginger-garlic paste, coconut, and mustard seeds once it has finished cooking. It is one of the famous Kerala food items you must try it. Its dark colour conveys the richness of the wonderful flavours that the delicate beef may produce.
13. Malabar Parotta with Kerala Beef Curry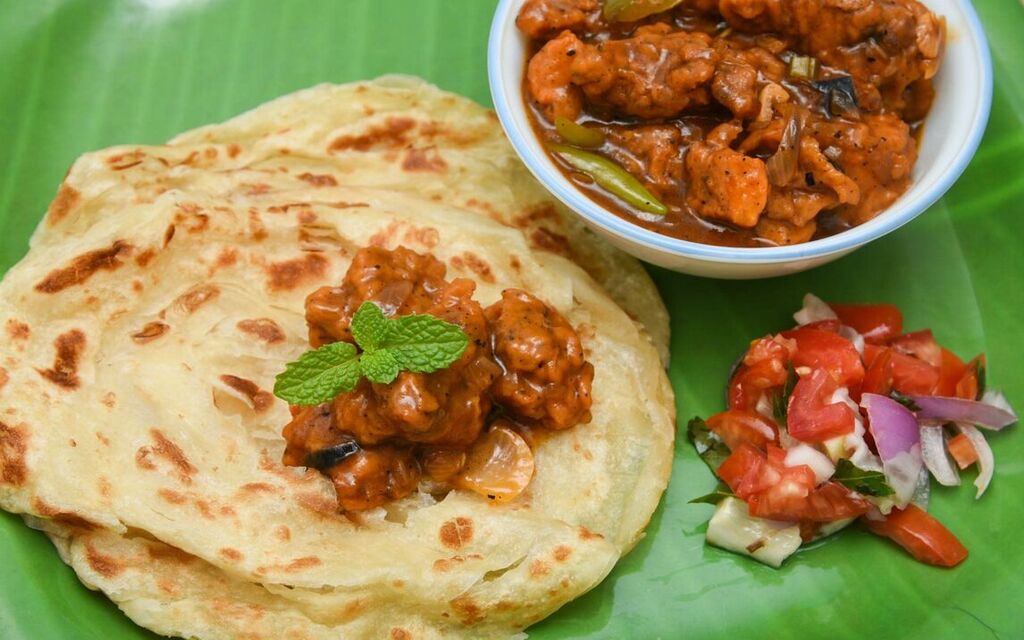 The greatest accompaniments to this popular and traditional beef dish from Kerala are raita and ghee. It is one of the famous Kerala food items you must try it. They cook this spicy dish with beef till tender with all the spices and Kerala masala. Malabar Parotta is similar to parotta but has additional layers. They combine flour, eggs, ghee, and water to make it, rolled out into spirals of varying sizes, flattened it, and then fried to add more layers. Then they roast it until they are soft and delicate. When eaten warm, parottas are at their best, and the beef curry goes well with them.
14. Fish Molee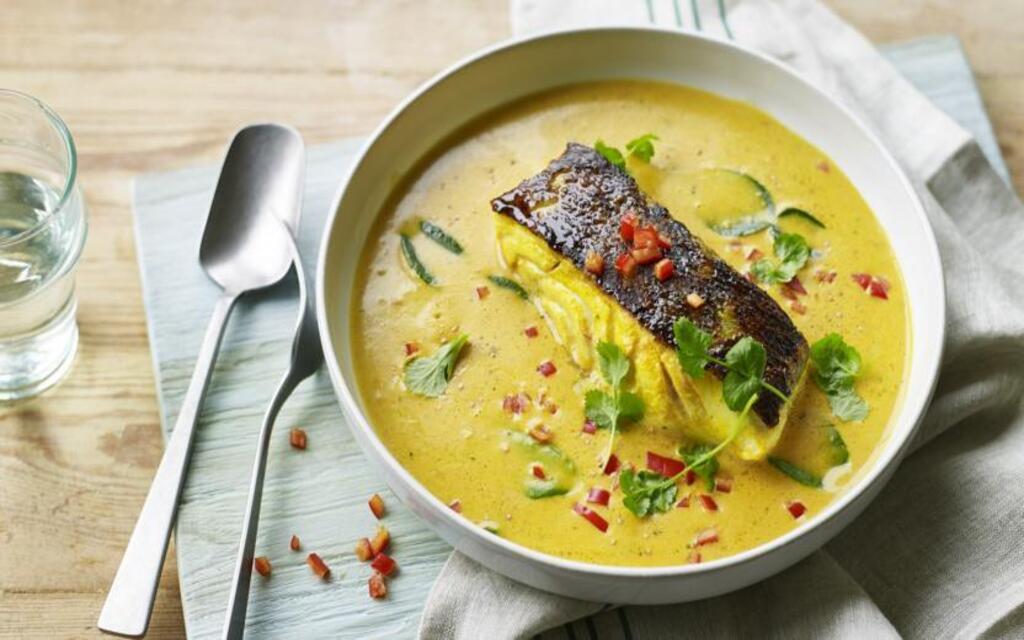 People in Kerala experiment with various and creative curry dishes, primarily seafood dishes. Unlike other enticing and spicily fish curries in Kerala, they cook fish Molee with coconut milk as the major ingredient in addition to the fish. The finest fish to use for this curry is fresh; you can use pomfret or seer fish. They serve appam with roti, or bread, fish Molee.
15. Kerala Prawn Curry
It is one of the famous Kerala food items you must try it. Another seafood that is popular in Kerala is the prawn. Another spicily delicious meal made with Kerala masala, Kashmiri red chilli powder, spices, and other necessary herbs. They add curry leaves and pepper later as a garnish.
16. Mussel Stir Fry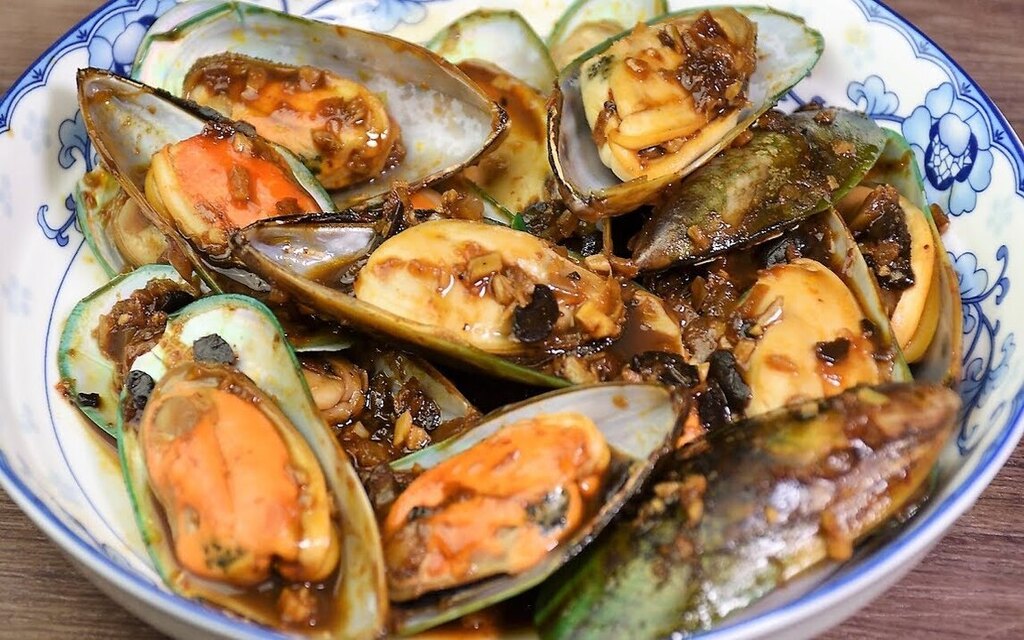 A popular dish in Kerala is mussels. The mussels require a lot of cleaning. They stir-fry mussels with spices, vinegar, onions, ginger, and garlic. People love to eat this as an entree side dish or as an appetiser.
17. Banana Halwa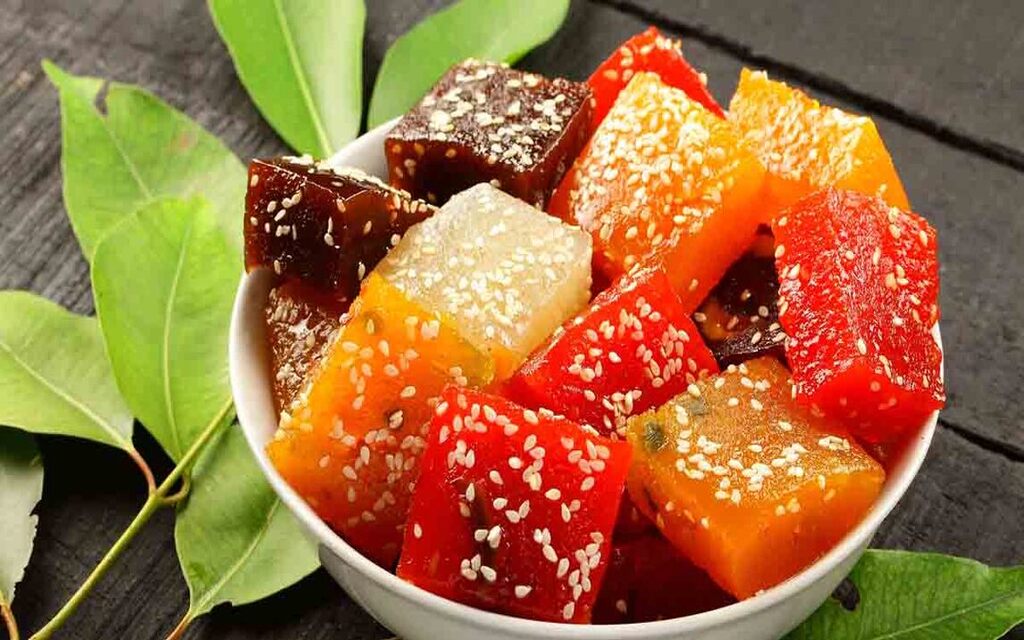 For preparing this, they use ripe bananas into a thick, smooth paste-like substance by cooking them with ghee, sugar, cardamom, and dry fruits. In your mouth, this dish dissolves.
18. Palada Payasam
Dessert is a necessary part of every meal in Kerala. It is another popular and well-known sweet treat in Kerala. Palada (rice ada), milk, sugar, ghee, and finely chopped dry fruits are the ingredients. This payasam is simple to make and quite delicious.
Image credit: Yandex.com
Also Read: Foods of Shimla
(Visited 110 times, 1 visits today)