Are you thinking to buy a home in Texas? If so, for your help, we have come up with the information of the cheapest place to live in Texas with the lowest cost of living based on factors such as population, median home prices, average rent, average effective property tax rate, an estimated living wage, and cost of living index, which also includes transportation and groceries. Despite the fact that many rural areas appear to be less expensive on paper, we have to take into account the fact that because these areas are sometimes farther from lucrative employment opportunities, moving to them may be more expensive.
Texas is the fifth cheapest state in the USA to purchase a home. Texas is one of the most affordable states to buy a home in, according to the report, with a cost of living index of 92.1 and a median household income of $75,100. According to Texas Realtors, the typical home value in Texas increased by 18.6% from the first quarter of 2021 to $325,000 in the first quarter of 2022.
Cheapest Place in Texas to Buy a House
Illinois, Oklahoma, and Ohio round out the top three most affordable states in America, with Tennessee being the least expensive state in which to purchase a property. Oregon tops the list of most expensive states to buy a house in, followed by New Mexico, Alaska, Utah, and Hawaii. Pecos, Breckenridge, and Wichita Falls are the top three cheapest places to buy a house in texas. Here we are exploring some affordable places in Texas to live. You can find the cheapest place to live in Texas based on the cost of living:
1. Pecos
The Texas town of Pecos is a small one and is situated not far from the New Mexico border. A river and a desert around Pecos. Small-town pleasure abounds in Pecos, including the Pecos Boot Trail, a public art initiative that winds through the heart of the city. There are also scenic hiking routes and museums, most of which focus on the rodeo lifestyle.
Being the cheapest place to live in Texas, the typical home value in the Pecos is $54,200, yet the average monthly rent is a mere $550. Pecos might be the ideal place for you to relocate with its culture, natural beauty, and economical cities.
2. Breckenridge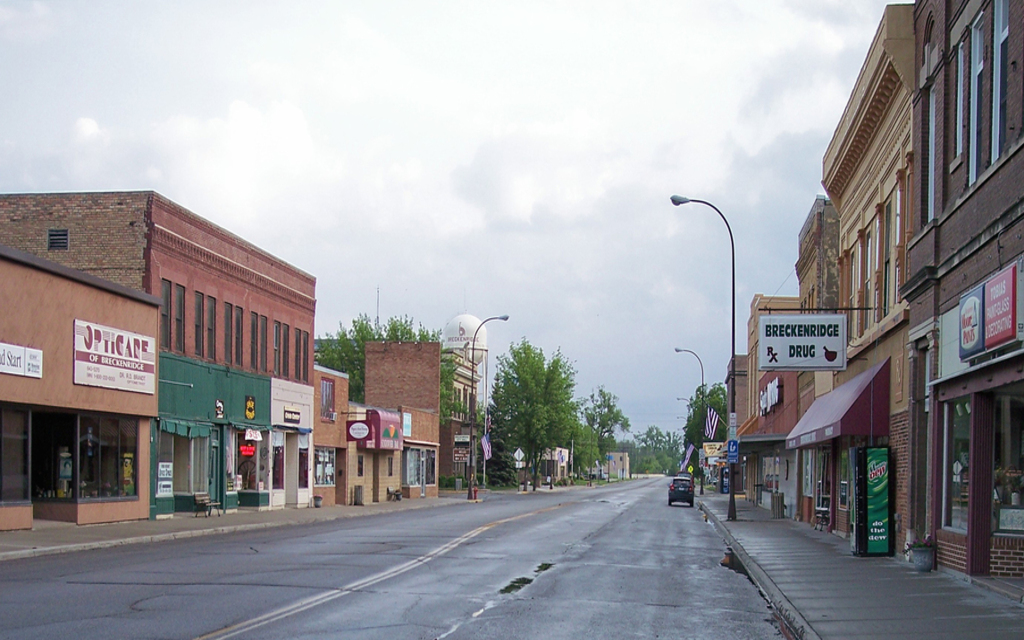 With only 6,000 residents, Breckenridge is a small town in North Central Texas. With its ideal location between three magnificent lakes and a wealth of local hunting options, Breckenridge is strong on outdoor activity. The cost of all that natural beauty is more than fair. Breckenridge's cost of living is 25% lower than the national average, making it potentially the cheapest place to live in Texas. Breckenridge's typical home value is only $66,900, far less than either the Texas state median or the US median.
3. Wichita Falls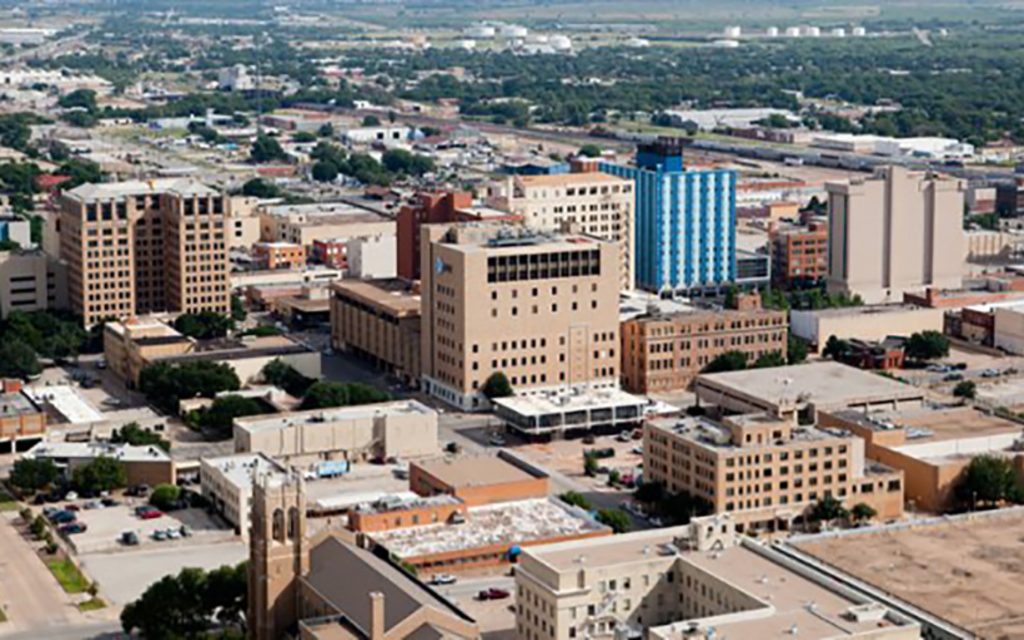 The cheapest place to live in Texas is Wichita Falls. The "world's smallest skyscraper," which was constructed in this city in 1919, is well-known. Lake Wichita Park offers hiking and biking for your enjoyment. A golf course, a duck pond, and picnic spaces may be found at Lucy Park. There are both public and private schools. Bachelor's and master's degrees are available from some colleges. The Skylark van service, intercity buses, and airports are all available to the public. The lengthy, sultry summers and chilly winters are experienced by the locals. In Wichita Falls, the average cost of a home is $116,290.
4. Brownsville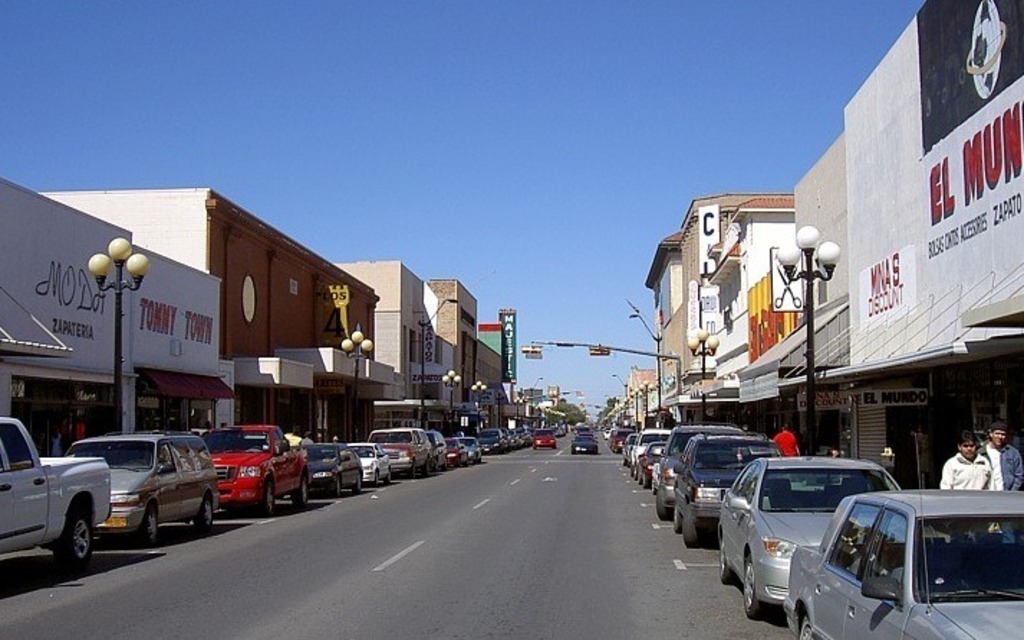 A city in South Texas, Brownsville is close to the Mexican border. It is the cheapest place to live in Texas. Numerous homes and locations of fighting throughout the city serve as reminders of the American Civil War. Numerous top-ranked public schools in Texas are located in the city. The city has hospitals, fire stations, and police stations. Winters are brief and dry, whereas summers are hot and long. Gladys Porter Zoo, Palo Alto Battlefield National Historical Park, and Resaca De La Palma State Park are some of Brownsville's well-known attractions. Brownsville's typical home cost is $118,205.
5. Beaumont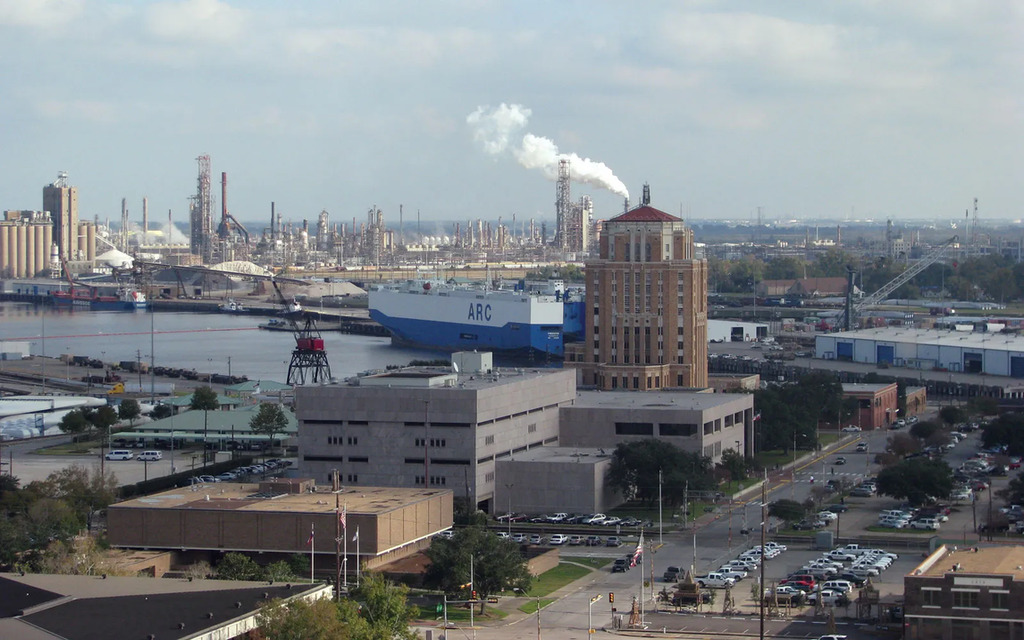 Southeast Texas, along the Neches River, is where Beaumont is situated. The state's highest rainfall is recorded in the city's environs. A wet season and a dry season alternately occur in the area. The largest employer in the city is Lamar University. A special note should be made for the Port of Beaumont's contribution to the local economy. For both tourists and inhabitants, there are a lot of museums, historical sites, and parks. In Beaumont, the average cost of a home is $124,798.
6. Amarillo
Palo Duro Canyon State Park is accessible from Amarillo. There are schools, sports venues, golf courses, zoos, fire and police departments, etc. Both general and surgery hospitals are reachable. The winters are brief but extremely cold, gloomy, and windy, while the summers are clear. There are many chances for both education and employment. The cost of housing is less than the national average. In Amarillo, the average cost of a home is $147,611.
7. Abilene
Northeast of Taylor County is where the city of Abilene is situated. Government, education, manufacturing, and healthcare are the region's four main economic drivers. The city's education system is praised for its high caliber. There are a lot of parks and other places to relax all across the city. Abilene's median home cost is $148,033.
8. El Paso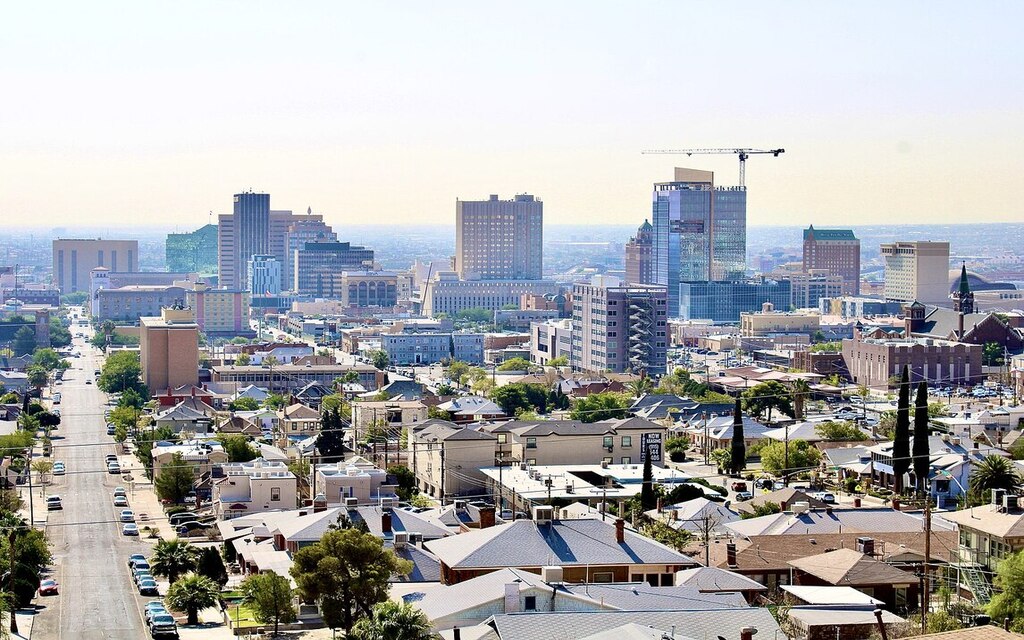 Texas's far west is where El Paso is situated. Though less humid, summers are scorching. Dry and chilly winters are typical. There is snow in the area as well. Locals work in a variety of industries, including international trade, the military, government, healthcare, tourism, etc. You will have a lot of activities to enjoy if you ever relocate to El Paso. Amigo Airsho, the KLAQ Great River Raft Race, and Fiesta de las Flores are a few of the prominent ones. The median home price in El Paso is $152,537.
9. Waco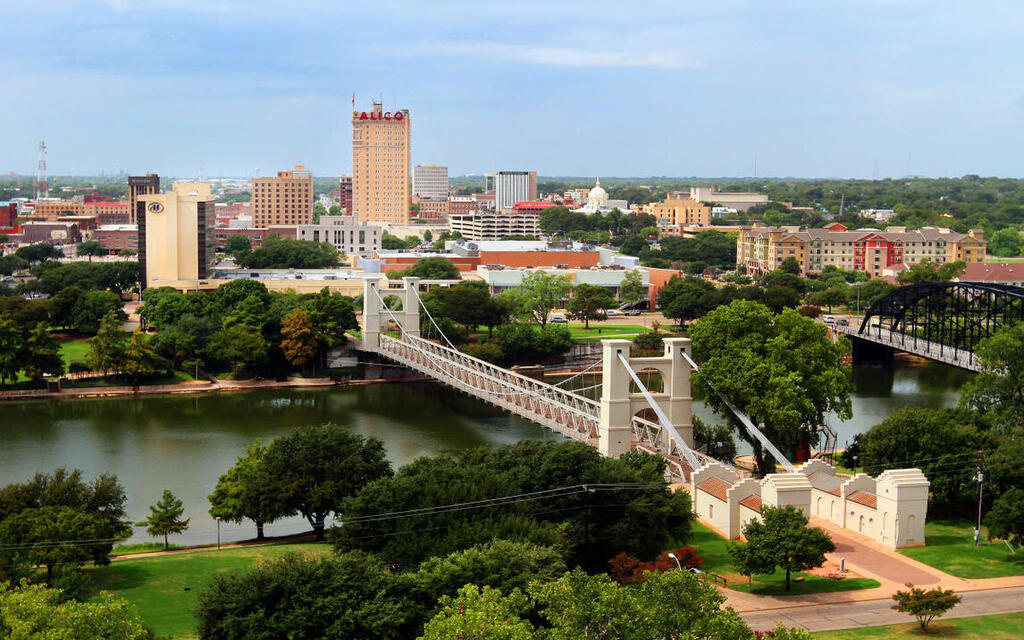 Between the two large cities of Dallas and Austin is Waco. It also goes by the name "Heart of Texas." Waco is home to the Dr. Pepper Museum, the Armstrong Browning Library, the Washington Avenue Bridge, the McLennan County Courthouse, and more. Waco Suspension Bridge, Hawaiian Falls, and Lake Waco are some well-known tourist destinations. The city's inhabitants enjoy scorching summers and moderate winters. The median home price in Waco is $154,794.
10. McAllen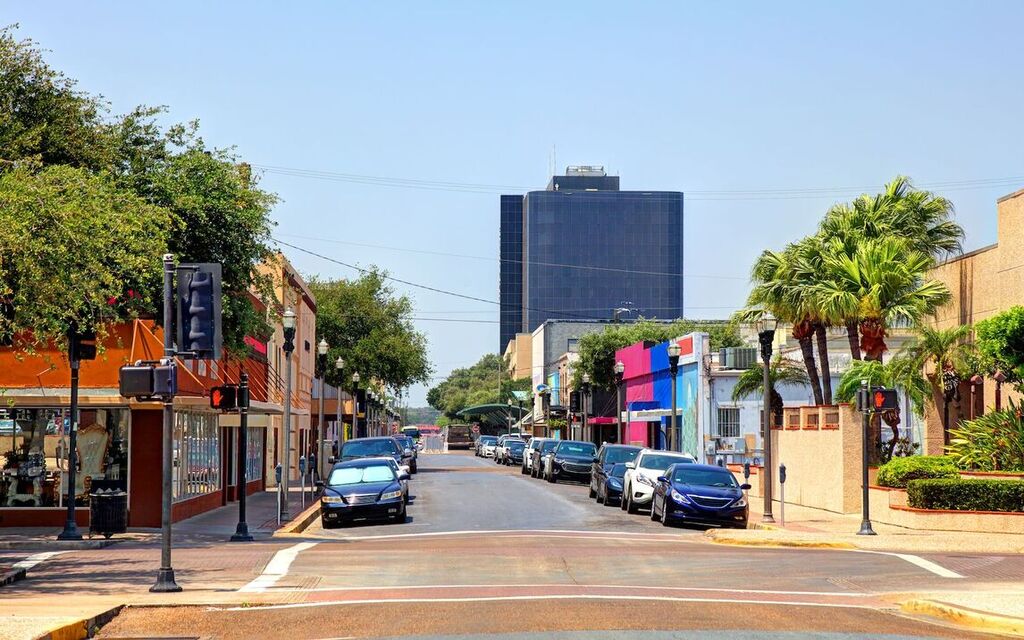 At the southernmost point of the state of Texas, McAllen is located close to Mexico. Fast-growing, family-friendly McAllen is one of the most affordable cities in America and would make a great place for practically anyone to relocate. The majority of the year is warm and humid, with brief winters. The entire year is divided into two different seasons: a dry season (Nov to Apr) and a wet season (May to Oct). McAllen is one of the safest cities in the state and has one of the lowest crime rates. The area has a lower cost of living than the country as a whole. Owners of dogs can exercise them in the Dog Park. A playground park, a Palm View Golf course, and a Bicentennial Bike Path are additionally present. The median home price in McAllen is $157,300.
11. Lewisville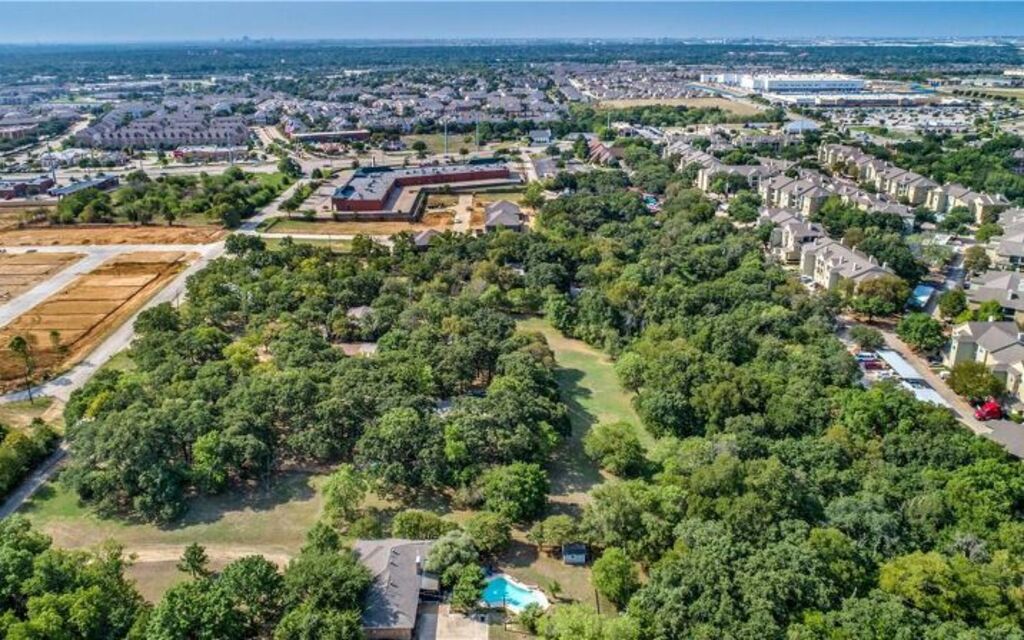 It is one of the cheapest places to live in Texas, and is just over an hour from Dallas-Fort Worth. The city boasts a bustling downtown with a wide variety of stores, pubs, and eateries. It is surrounded by lively green spaces and the tranquil Lewisville Lake. Lewisville's inhabitants can take advantage of its pleasant climate all year round. The median home price in Lewisville is $161,700 and monthly rent comes in at $1,026.
12. Galveston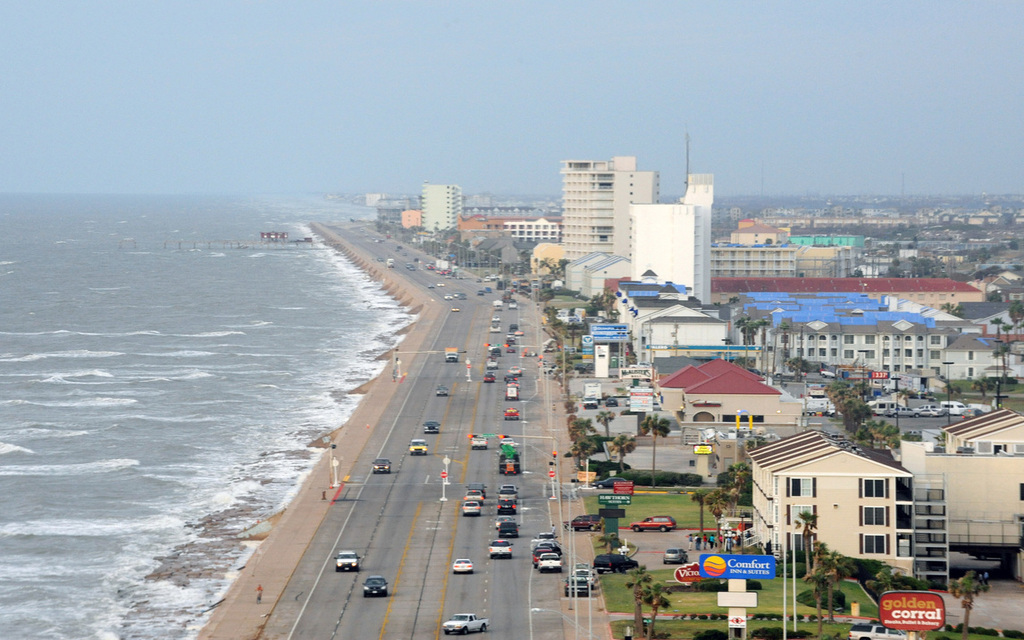 Without a doubt, Galveston offers the most affordable housing options in Texas for those seeking a waterfront location. Galveston, which has fewer than 50,000 residents, is more of a beach town than a metropolis. Along with the usual beach activities, there are Moody Gardens, a historic downtown, and a pier with plenty of amusements. And the cost of all this enjoyment beside the ocean is shockingly low. Galveston's cost of living is 9.1% less than the national average. The median price of a home In Galveston comes in at $163,300.
13. Odessa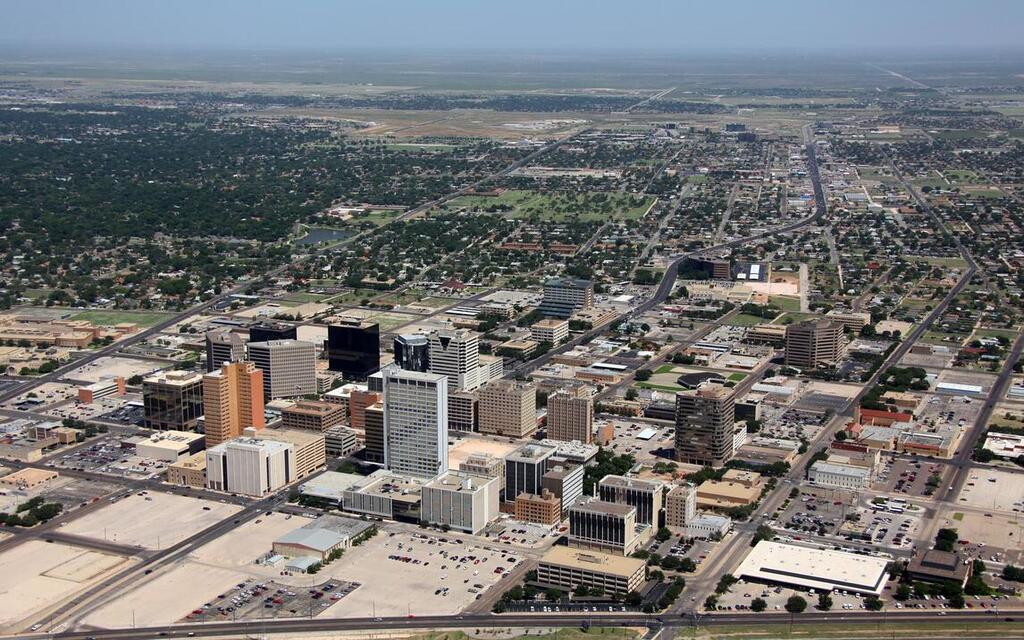 The citizens of Odessa have many options. It is the birthplace of cowboy culture and the Friday Night Lights football fan community. The reproduction of Stonehenge and the restoration of Shakespeare's Globe Theatre are two other attractions. Odessa's cost of living is 6% less than the average in Texas and 12% less than the national average. The typical home price in Texas is $173,400, which is less than the national and state median.
14. San Antonio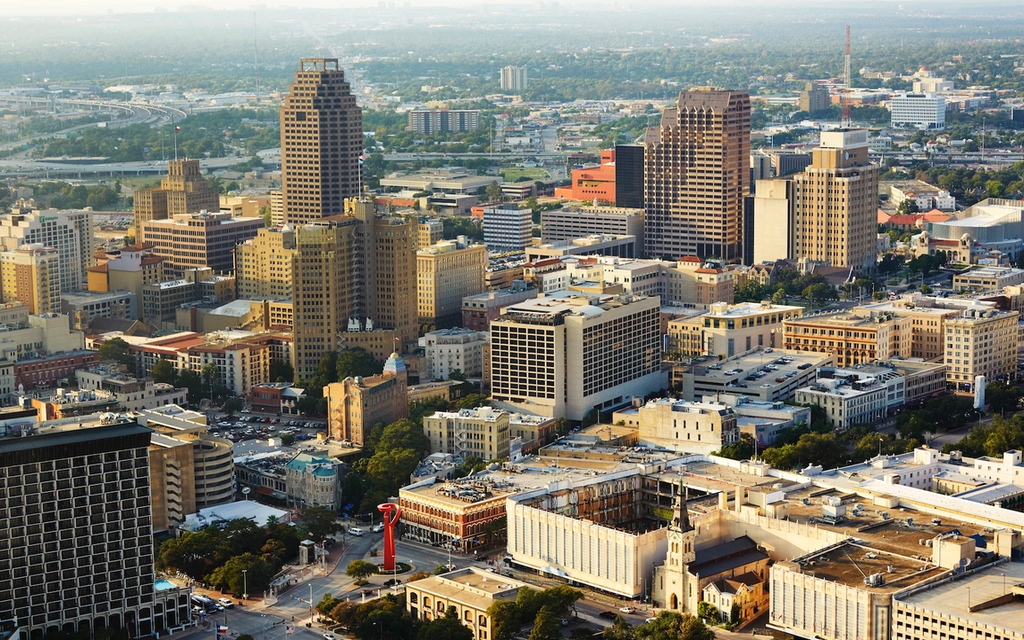 It is the second-most populated city in Texas and is situated 75 miles to the southwest of Austin. The economy is centered on industries like oil and gas, finance, tourism, and health care. This budget-friendly city won't let you skimp on happiness or fun. Millions of people visit the historic Alamo and the Riverwalk each year. Every year, a lot of events take place. Some of the biggest private US corporations are located in the city. Young professionals may find it to be a good location as a result. The median home price in San Antonio is $202,634.
15. Mesquite
Texas's Mesquite is located east of Dallas. The largest employer in the city is United Parcel Service. Numerous parks, a trail network, a golf course, an art center, etc. are available in Mesquite. The needs of pupils in terms of education are met by schools and institutions. The median home price in Mesquite is $204,027.
16. Houston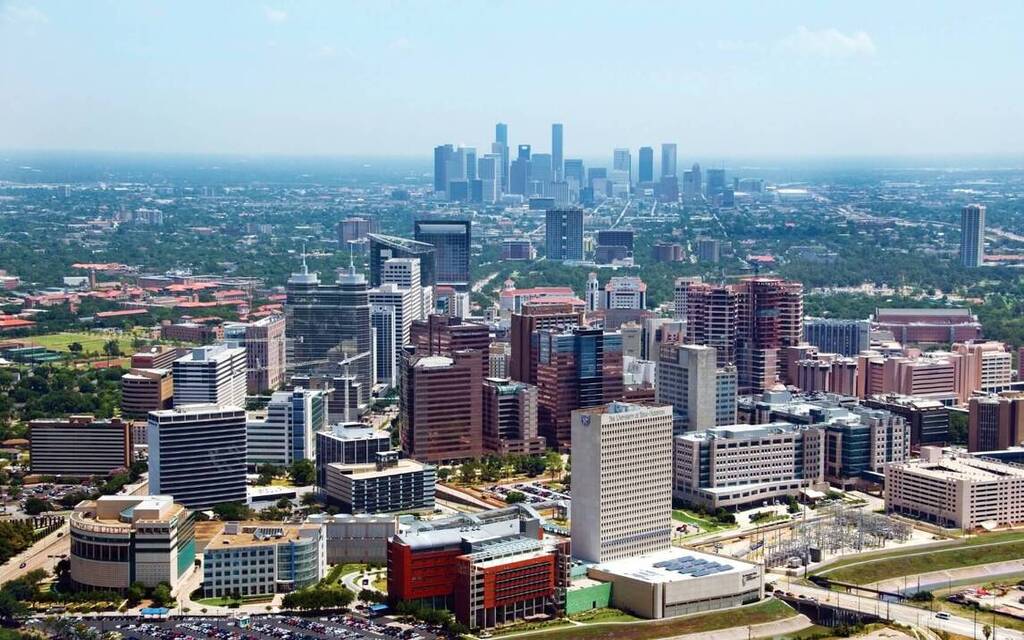 In Texas, Houston has the largest population. It is close to the Gulf of Mexico in Southeast Texas. Houston is renowned for its high skyline, tunnels beneath the city, and skywalk connections. Summers are hot and muggy, while winters are chilly and dry. The city is well-known for its biomedical research, aerospace, and energy sectors. The vast multinational community it has contributes to its cultural diversity. Houston hosts a number of significant events, such as the Rodeo, Houston Greek Festival, Art Car Parade, and Houston Auto Show. With numerous public and private schools, four state universities, and a few private institutions, the educational system is well-established. The median home price in Houston is $204,810.
Conclusion:
Moving to Texas might be economical in some areas. It has many cities with affordable housing costs. But the majority of the time it's hot and muggy. Parks, museums, canyons, beaches, rivers, libraries, historical sites, and other wonderful locations may be found. A Texan can work for large or small private businesses, the government, the military, the retail and wholesale industries, tourism, etc. In conclusion, you should be able to identify cities that meet your preferences and have living costs that are lower than the national average.
Frequently Asked Questions
1. Is purchasing a home in Texas affordable?
Texas has a significant supply of undeveloped land, low tax rates, liberal building regulations, and readily available building supplies, all of which contribute to the state's affordable housing market. Texas has one of the strongest economies in the world, and the state's low cost of living lowers the cost of housing even further.
2. Where can I find a Texas house that is the cheapest?
According to the ranking, Brownsville-Harlingen has the lowest cost of living in Texas. Compared to Dallas-Fort Worth-Arlington, Brownsville-Harlingen had a 37% lower cost of living. As of 2020, Brownsville-Harlingen, Texas's most southern metropolitan region, had 421,017 residents.
3. Is Texas an ideal location for a home?
Yes, and more people than ever are moving there! Texas is one of the states in the US with the quickest growth. Texas is a good place for newcomers because of its low cost of living, pleasant climate, promising job market, and abundance of things to see and do.
4. Is Arizona or Texas less expensive?
The cost of living in Arizona is greater than the national average. Texas has a lower cost of living than the US as a whole. Simply put, Texas is a more affordable place to live than Arizona.
5. Why is it affordable to buy a property in Texas?
There are a few elements at work in this situation. There is a tonne of land available for home construction in Texas. Additionally low are the state taxes and the cost of labor.
6. Is Texas a pricey place to live?
No, Texas has fairly low costs compared to other states in the union. According to the Cost of Living Index, the average cost of living there is actually 8% cheaper than the national average.
7. Which state is more affordable, Texas or New Mexico?
Both Texas and New Mexico have lower costs of living than the national average. In comparison to the other two, New Mexico has a marginally lower cost of living.
Image credit: Yandex.com
Also Read: Best Home Insurance in Texas
(Visited 100 times, 1 visits today)