Manchester has a bustling and diversified cuisine scene, similar to that of London. Local specialties from Manchester are fantastic and definitely worth trying! You might be surprised to learn that these healthy food Manchester have made it onto everyone's plates throughout the United Kingdom. You will love Manchester if you are a foodie and wish to eat healthy food Manchester. The city is home to a wide variety of outstanding eateries and bars. You will be able to find whatever type of cuisine you choose.
If you want hearty food and great bars, it's a great place to explore in terms of cuisine. Traditional dishes like bangers and mash and fish and chips, all of which are widely accessible in Manchester, are popular with visitors who come to England. The city does, however, have a few distinctive dishes. Foods like the well-known Manchester tart, black pudding, and vimto are best enjoyed by adventurous diners. We have explored the list of healthy food Manchester for you. Here in the list, you will find the best Thai food Manchester, Asian food Manchester, takeaway food Manchester, indian street food Manchester, and toast Manchester.
1. Lancashire Hotpot
The Lancashire hotpot continues to be a hot meal mainstay on dinner tables throughout the UK and is likely the most well-known Manc dish on our list. It is often prepared with lamb or mutton, onions, and stock, then covered with sliced potatoes and stewed slowly until the potatoes on top get crispy.
2. Manchester Tart
The popularity of Manchester tart reminds of the childhood of the city's school lunches. Not the least of which is the lack of a clear recipe for the delicious dessert. The pastry shell has filled with layers of raspberry jam, custard, and coconut flakes and with a maraschino cherry and white icing on the top.
It is comparable to Manchester pudding, though not exactly the same. That dish is at risk of extinction and predates the tarts that Mrs. Beeton, a famous 19th-century cook, included in her cookbook. This sweet dish is plain or puffs pastry, jam on top, and a custard filling with a lemon flavor.
Where to Get: Robinson's Artisan Family Bakery near Manchester City's football ground
3. Parched peas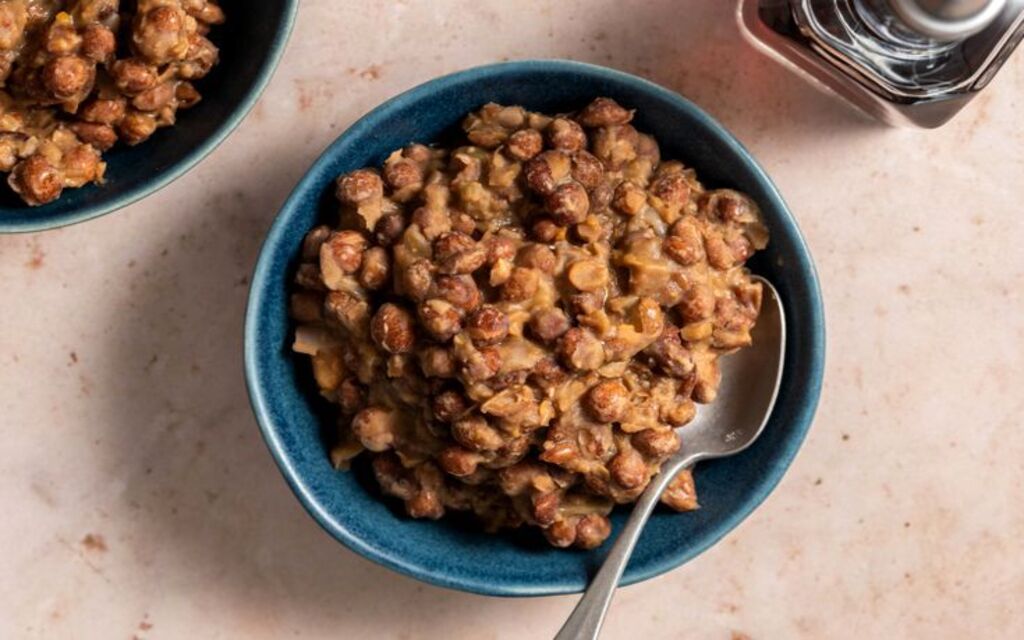 In some regions of Northern England, parched peas are popular as black peas, Carlin peas, or black badgers. Before picking and boiling them in water to rehydrate them, they dry these peas in the fields. The term "parching" refers to that process. Then, they serve it with vinegar, salt, and pepper.
In Lancashire and Greater Manchester, people consume dried peas. The Bonfire Night on November 5 in Manchester, people especially like it. In addition, many street vendors at the Manchester Christmas Markets sold parched peas.
4. Rag Pudding
The dish is a delectable dollop of diced and minced beef and onion gravy inside suet hand-folded and then it is traditionally baked in a "rag" or muslin cloth.
An homage to the region's industrial past is rag pudding. It became necessary to consume meals that would provide people energy while working long hours during the winter. This delicious treat was first created in Oldham and is still incredibly popular throughout Greater Manchester, especially in Oldham.
5. Pasty Barm
It's a substantial pie with a pastry crust around a bread roll for the ultimate sandwich, carby delight. Preferably, it's meat and potato. It has a lot of words and is definitely not for the weak of the heart.
Another well-liked dish in Manchester is the pasty barm, a meat-and-potato pie served within a bread roll. There are still a lot of people in Greater Manchester who are passionate about these traditional cuisines.
6. Eccles Cakes
It is one of the healthy food Manchester. The Eccles cake has a history dating back almost 300 years, and Oliver Cromwell briefly outlawed them in 1650 because Puritans thought they had pagan roots. They have a devilish charm.
Cakes in the traditional sense aren't what Eccles cakes are. Instead, they are a mouthwateringly flaky puff pastry with currants and finished with a liberal amount of sugar. Greater Manchester's Eccles, where the town is located, is where the name originates.
7. Black Pudding
Greater Manchester's market town of Bury is where black pudding first appeared. It's a pork blood sausage, not a pudding. Contrary to European blood sausages, it contains more grain. People adore eating it as part of a typical fry-up all around the northwest, including Manchester.
8. Cottage Pie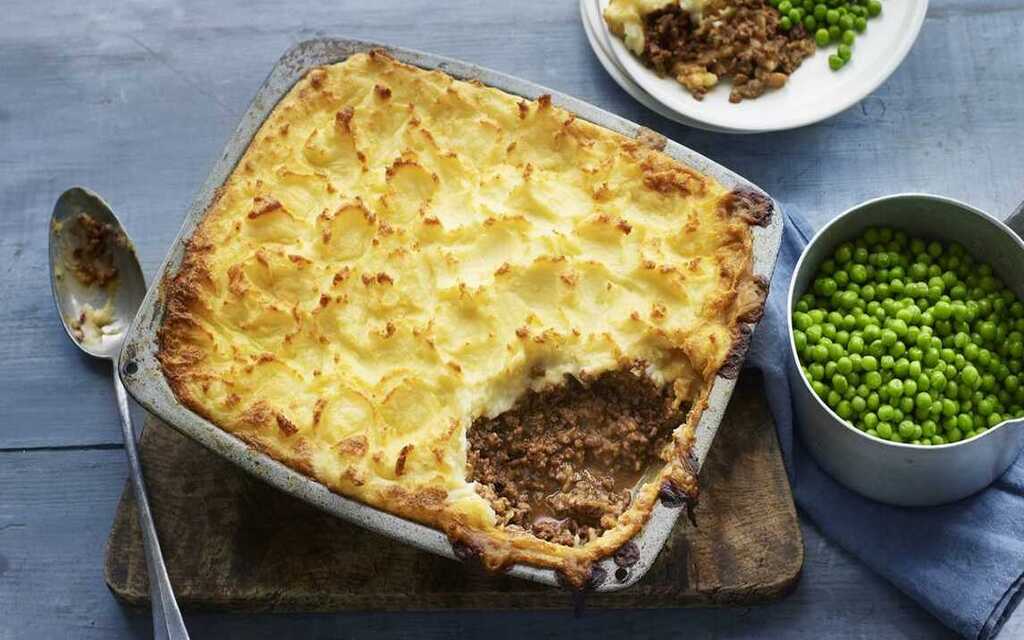 That cottage pie is a mainstay of the British diet is no secret. In comparison to a regular pastry pie, there are certain distinctions. You can see the major components like beef mince, vegetables, and gravy; mashed potatoes on top of everything. This thick, stodgy winter dish will quickly make you feel full.
9. Faggots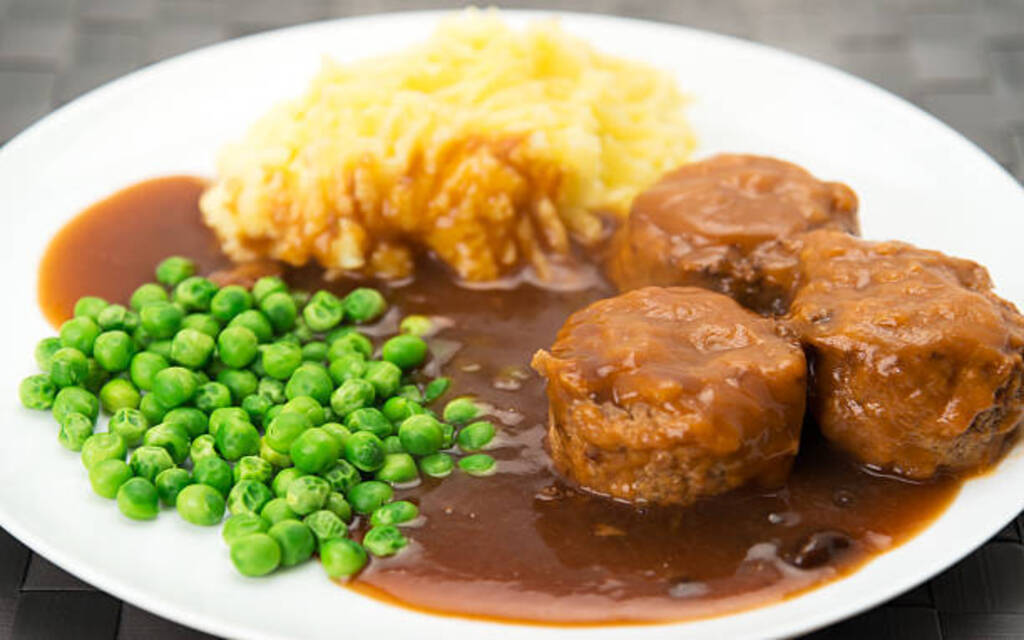 This traditional British dish, from pig scraps that have been shaped into meatballs, could also mean something else. The best way to enjoy it is with mashed potatoes, peas, and gravy.
The Faggots have received a variety of responses from people, especially those who are picky about their meat. In British pubs all around the United Kingdom, you can find faggots and mash frequently.
10. Meat and potato pie
A staple of Northern cuisine is meat and potato pie. It is a specialty of the Lancashire, Yorkshire, Cheshire, Cumbria, and Staffordshire counties. This dish is made with stew meat, potatoes, onions, and gravy. It is available in most pubs and certain bakeries in Manchester's downtown. The beef and potato pie is available in a stylish way for takeout.
11. Hamburger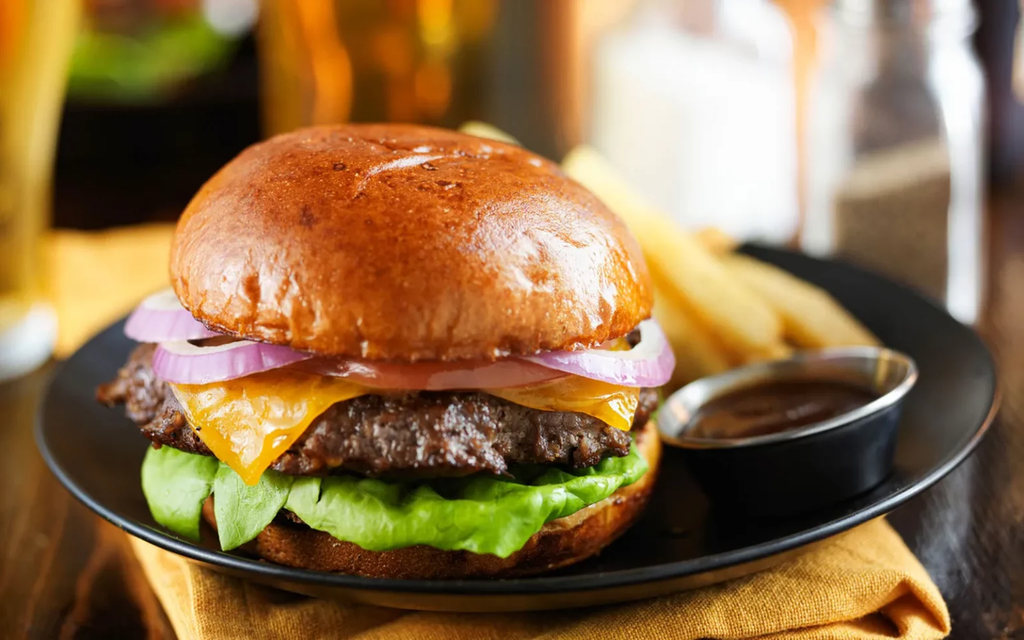 Manchester is popular for having excellent burgers. One of the best burgers in town is the Solita Bar and Grill's renowned Big Manc Burger, a massive combination of bun, meat, and gooey cheese that is comparable in size to the Big Mac. Other fantastic possibilities include Almost Famous, which features a menu of very expensive burgers, and Hawksmoor, a U.K. steakhouse that piles up a high-end burger made with outstanding meat.
12. Cauliflower Cheese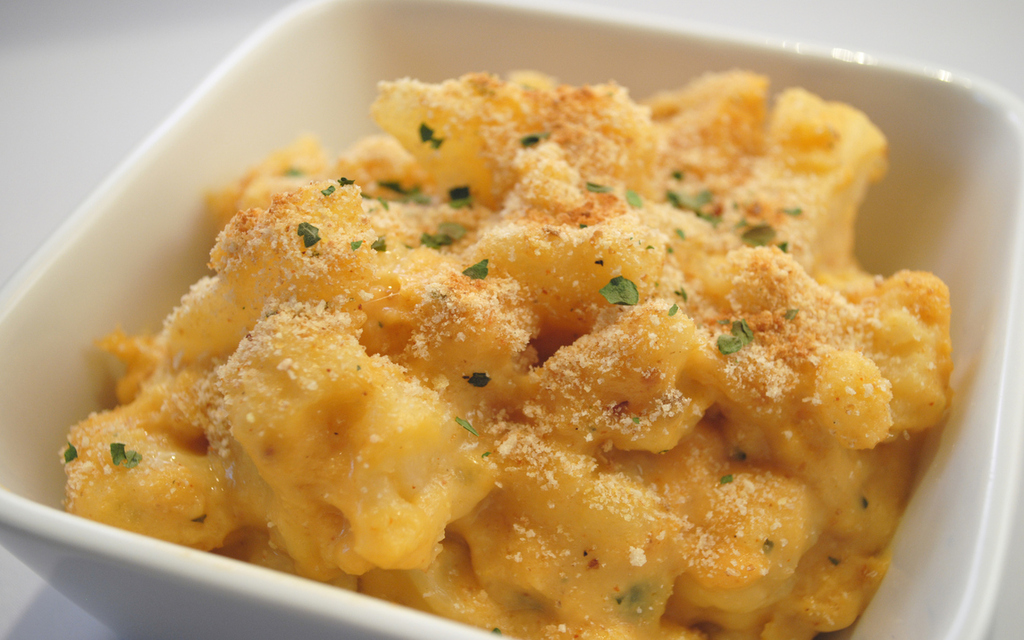 After boiling the Cauliflower florets and then topping them with a sauce made of flour, milk, butter, nutmeg, and aged cheeses like cheddar in the traditional English meal known as cauliflower cheese. After being baked, the entire mixture can be served as a main dish for vegetarians or as a savory side dish with roast beef and potatoes. These days, cauliflower cheese is very popular as prepared baby food.
Image Credit: Yandex.com
Also Read: Popular Foods in London
(Visited 81 times, 1 visits today)