Thailand's capital city, Bangkok, is the ideal blend of tradition and modernity. Bangkok looks never-ending to a seeker, with its tall skyscrapers, historic monasteries, crowded street food spots, and beautiful beaches. Bangkok acts as a hub for travel to Thailand's top tourist spots. From here, you can take a quick trip to Chiang Mai, Phuket, Koh Samui, and other well-known locations. Most people always search what is the best time to visit Pattaya and what things to do there, so, we are presenting a Pattaya travel guide to guide them well.
You can travel to Pattaya via bus or train as well. Pattaya, a stunning beach resort city on the eastern shore of the Gulf of Thailand, is one of South Asia's most well-liked beach vacation spots because of its crystal-clear waters and golden dunes. All different types of tourists, including families, couples, and gatherings of friends, are lured to the city. Here, we are presenting a Pattaya travel guide for people who are eager to know everything about Pattaya.
With influences from Taoism, Buddhism, and Confucianism, the local culture is diverse and deeply ingrained. Additionally, it is a progressive, liberal society where well-known Thai hospitality is extended to all.
The well-known Pattaya nightlife scene is still going strong, complete with Thai bar girls, beer bars, go-go clubs, discos, and nightclubs. You could say that contemporary Pattaya is a city with everything, a location where you can make it into whatever you wish.
How to Go from Bangkok to Pattaya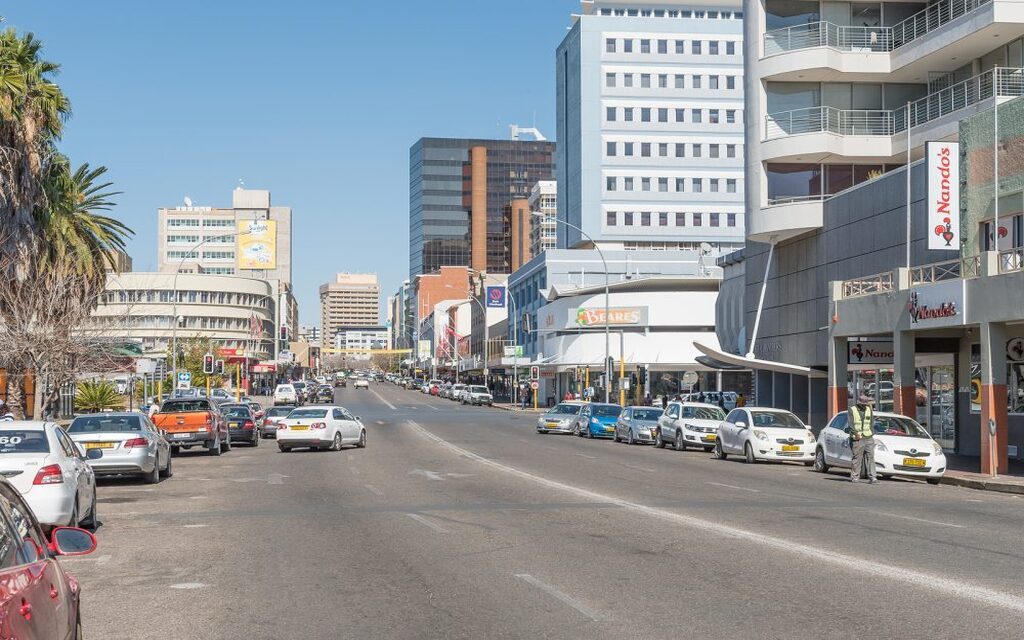 A Pattaya travel guide will help you know how to reach Pattaya.
By Plane
Suvarnabhumi Airport (BKK), in Bangkok, is around 75 miles away from Pattaya. The air-conditioned Airport Pattaya Bus 389 provides bus service to the heart of Pattaya. Another means of transportation from the airport to the city center is Bell Travel Service.
By Train
Daily train service (Eastern Line) is provided between Bangkok's Hualamphong Station and Pattaya by the State Railway of Thailand. The train, which is a less expensive option, stops at the Bang Lamung District's Pattaya Railway Station.
By Car
About 62 miles southeast of Bangkok, Pattaya connects to Bangkok's Outer Ring Road by the Bangkok-Chonburi-Pattaya Motorway (Hwy 7). Highway 34, also known as the Bang Na-Trat Highway, connects Pattaya to Chonburi and Bang Na.
By Bus
On Pattaya, Nuea Road is where you'll find Pattaya's primary bus station. The northeastern region of the country has various locations with intercity bus services.
Places to Visit in Pattaya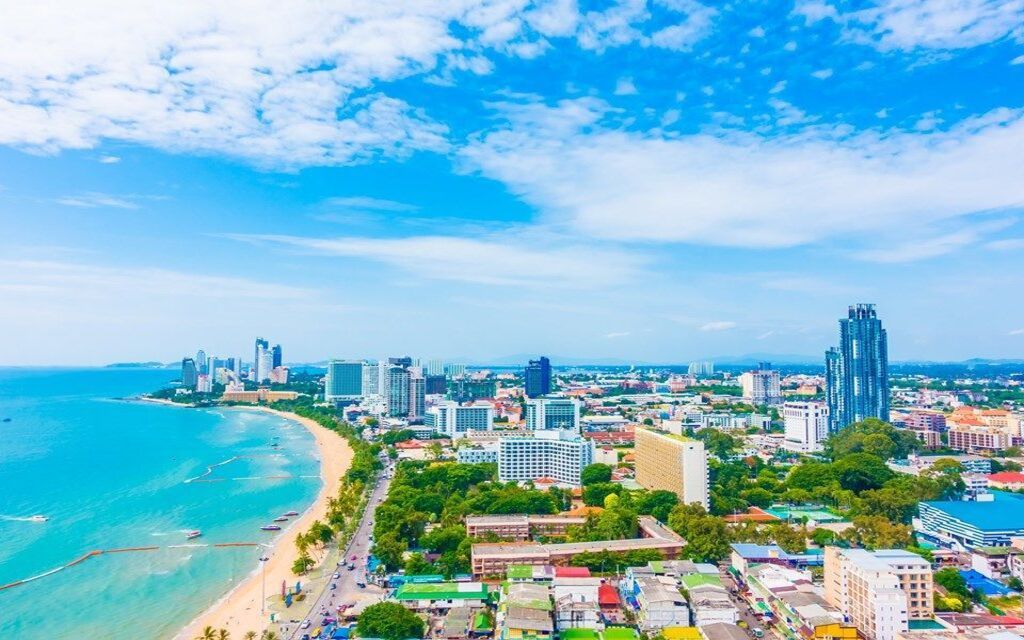 Pattaya has long been a popular destination for tourists. Perhaps it's because Bangkok is only a 2-hour trip away. Perhaps it's the beaches that are bathed in sunlight and the enjoyment or relaxation that can be found there. Or perhaps it's all the other things to do in Pattaya that make it such a great vacation destination. A Pattaya travel guide will help you to know about the top tourist places to visit there:
1. Beautiful Beaches
Along with simply relaxing in one of the numerous lounge chairs, you may go water sports like jet skiing, parasailing, or windsurfing. The Underwater World aquarium is a great destination to visit if you want to learn more about the marine environment, especially if you're traveling with kids.
Naklua Beach offers the option to enjoy some sunbathing while seeing local life as the fisherman goes about their daily activities. Wongamat Beach is the place to go if you genuinely want to get away from all the noise and reconnect with nature.
Tourists swarm to the beach to unwind in the sun and try their hand at a variety of water sports along the four-mile-long stretch of the coast known as Jomtien Beach. There is something for everyone to enjoy in the Thai waters, from scuba diving to jet skiing. A whole amusement park featuring thrill rides, a waterslide, and the Pattaya Park Tower is located close by and is called Pattaya Park. 360-degree views are available from the observation deck at the top, and those with the courage can do the Tower Jump!
2. The Sanctuary of Truth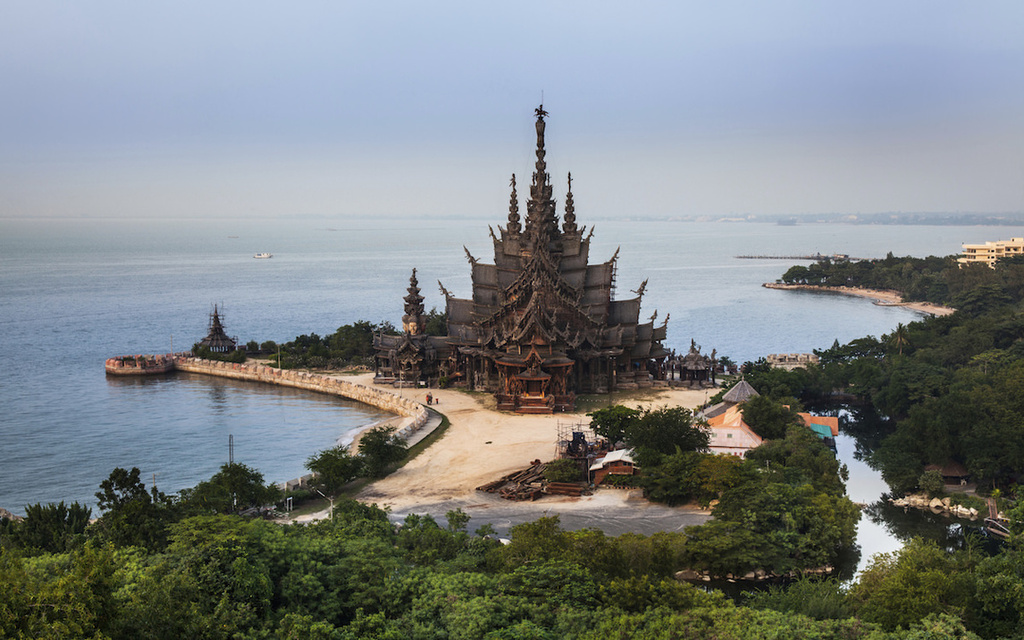 One of Pattaya's most recognizable buildings is the Sanctuary of Truth, which was expertly carved from teak wood. The entire building, which rises 105 meters into the sky to the north of Wonga Mat Beach, was constructed as a tribute to historic faiths and ideologies. Every square inch of the structure is covered in carvings of gods and goddesses, encouraging introspection and fostering cultural understanding.
You'll remain engrossed for hours, admiring the artwork while also acknowledging the effort and talent required to create this wonder. You'll discover a very amazing range of activities outside the museum. Keep things traditional by seeing performances of Thai dancing and martial arts, getting a massage, or going on a romantic boat ride.
3. Nong Nooch Tropical Botanical Garden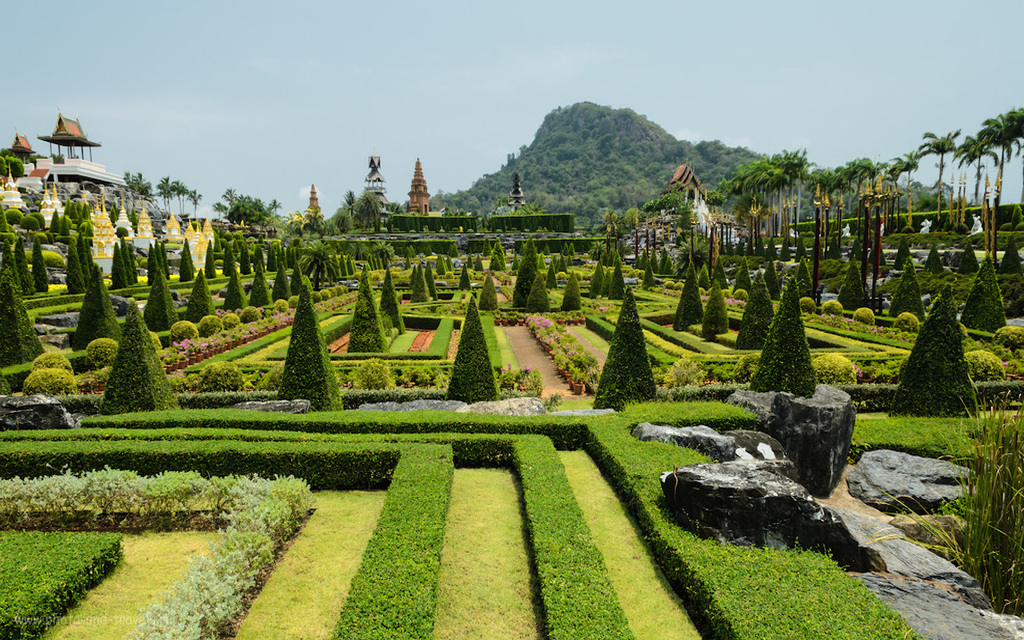 From captivating gardens to exhilarating zoo exhibits, this magnificent retreat from the rush of the city has it all. Families come in droves to celebrate the local and exotic flora and fauna. Children like Butterfly Hill, and everyone who visits enjoys the Elephant Show at Nongnooch Theater. The on-site eateries are utterly lovely, surrounded by the sights, sounds, and aromas of nature.
4. Floating Market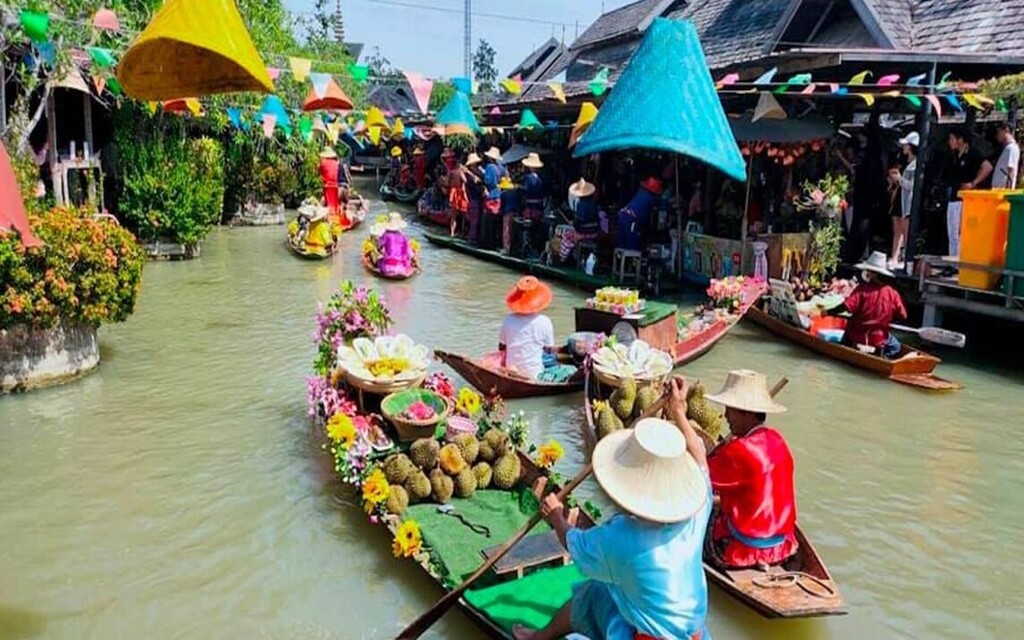 The Pattaya floating market, which is split into four areas, represents and sells goods from the four major regions of Thailand: the North, South, Central, and Northeast. Around 114 merchants sell a variety of goods from food to souvenirs to regional arts and crafts and much more from their boats or canoes. The boat sellers also offer some traditional Thai food, sweets, and regional specialties.
5. The Tiffany's Cabaret Show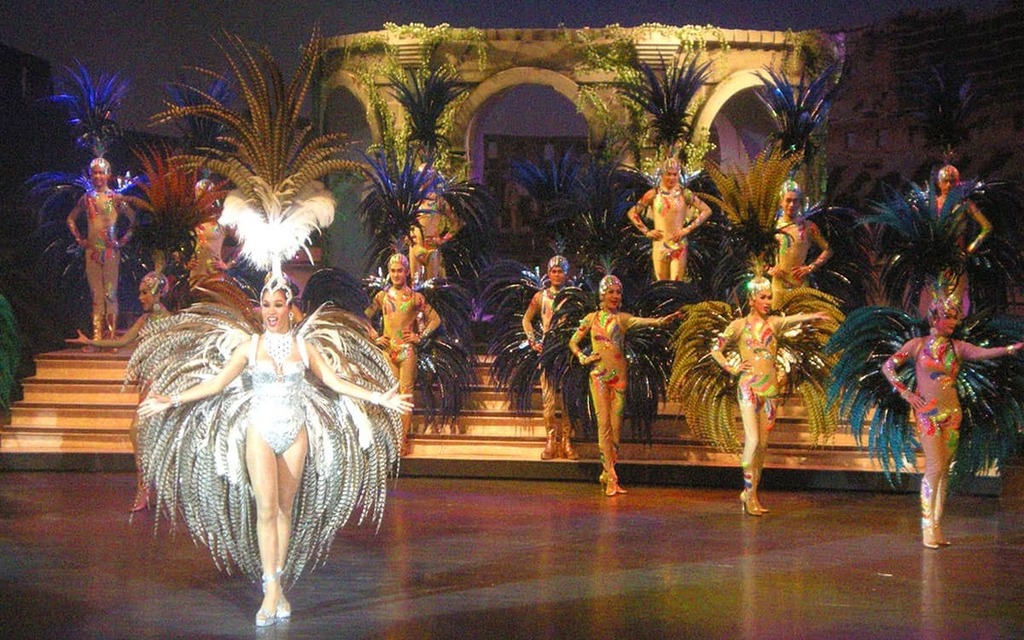 The Tiffany's Cabaret Show is without a doubt one of Pattaya's top attractions and an unforgettable experience that adds to the city's fame. This performance is being held at a lavish theatre. The artists wear tiny swimwear with polka dots, lavish headdresses, and long, sweeping ball gowns with plumes of feathers. These performers, who exude elegance and charm while donning stunning costumes, add color to the atmosphere with their amazing performances. The show is made even more worthwhile to see by the team's spectacular effects, fashionable clothing, choreography, lovely music, and special effects.
6. The Elephant Village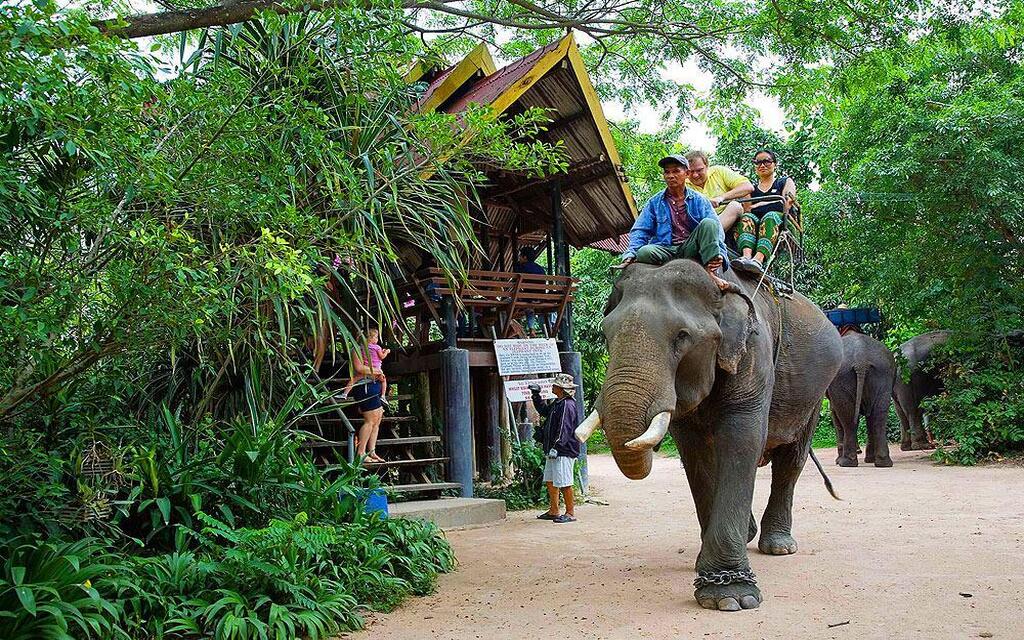 For animal lovers who wish to get away from the city's bustle and spend some time alone with animals, Pattaya's elephant hamlet is the ideal option. This lovely location was established with the noble goal of giving all retired working elephants a place to live. It is run by a non-profit organization, giving the retired elephants a life of respect and independence.
In order to see enormous elephant herds, the community also offers guided tours or elephant roundups in the adjacent woods. Additionally, they offer demonstrations of how elephants are trained, how they work and eat, how to ride an elephant, and how elephants participated in past battles. Additionally, visitors can interact with baby elephants and take photos of them as memories.
7. Big Buddha Statue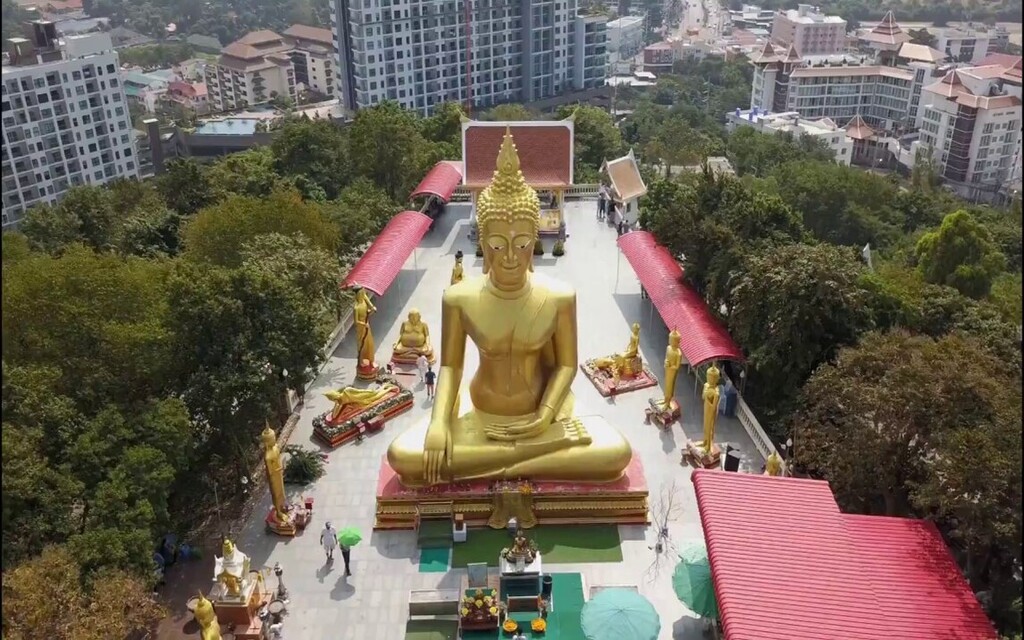 The largest statue of the Buddha is located at Wat Phra Yai, which is located between the beaches of Pattaya and Jomtien on top of Pratumnak hills. Not only is the 18 m tall Buddha Statue a popular tourist destination, but people who visit the temple to worship also adore it.
8. Koh Larn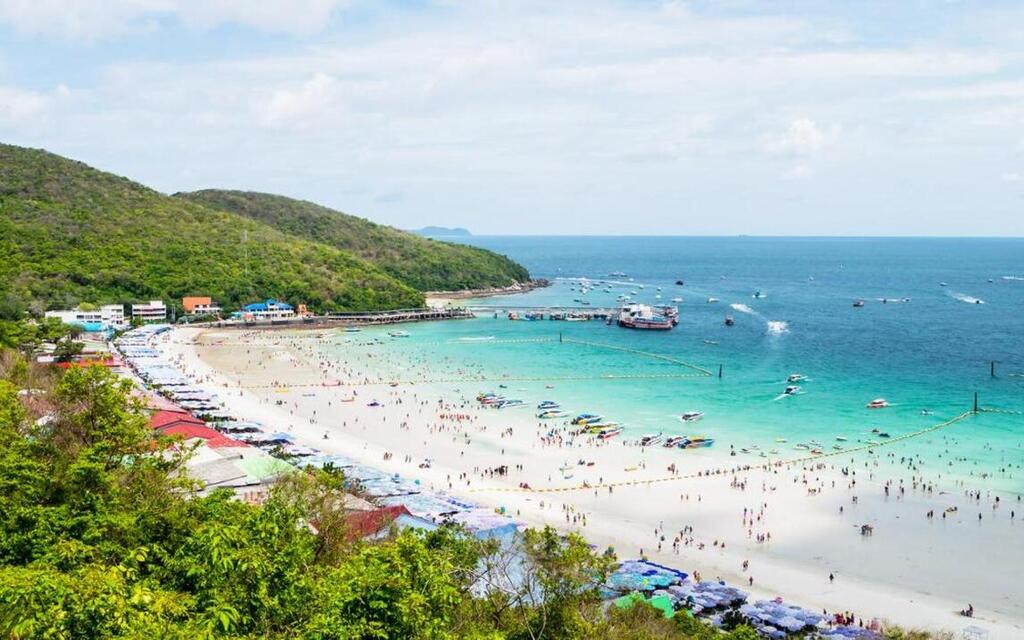 It offers a pleasant retreat from Pattaya. Koh Larn, which can be reached from Pattaya in 30 minutes by boat, is known for its white sand beaches and a variety of water sports adventures like parasailing, banana boat rides, and underwater sea walking. The location is also one of Pattaya's most well-liked family vacation spots.
9. Wat Yan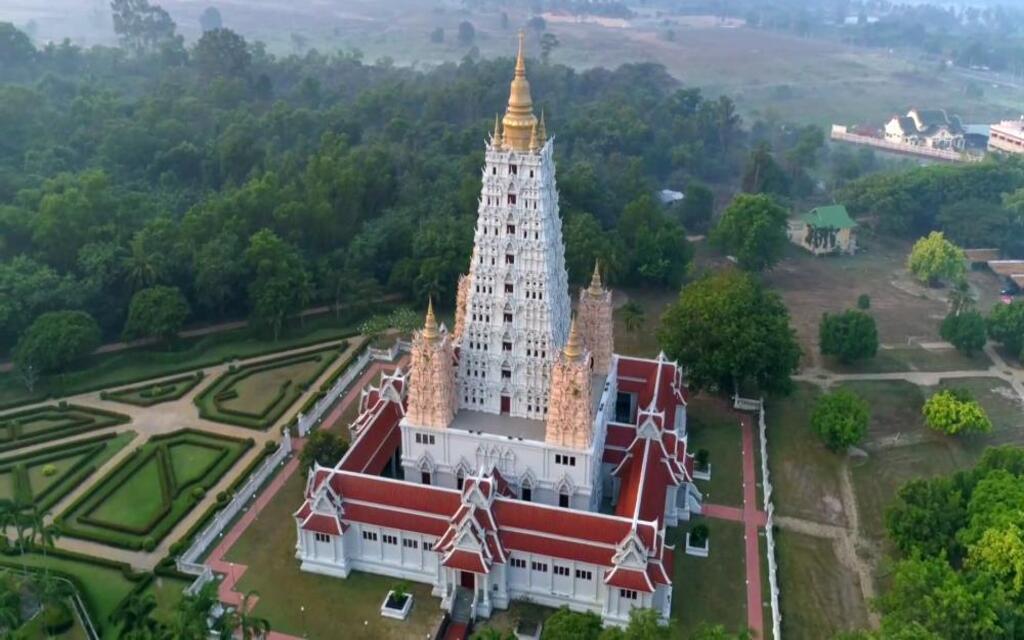 You may reach this worthwhile shrine by taking a fun day excursion from the coastal city. Beautiful gardens and lakes surround the traditional Thai architecture, luring guests to spend tranquil hours exploring. The journey continues at "Buddha Mountain" Khao Cheejan, which is only five miles distant. This modern rock face contrasts the old-fashioned temple with a massive laser-carved Buddha that glitters in the sunlight.
10. Mini Siam
Tourists can cross off all the Seven Wonders of the World at Mini Siam in less than three hours. Hundreds of famous locations from around the world have been scaled down and placed throughout this amazing sculpture park. Spectators of all ages can awe at these man-made beauties from Europe to the Americas and back to Southeast Asia.
11. Shopping Malls & Outdoor Markets
There are sizable malls, outdoor markets, sidewalk booths, and a bazaar where you can find everything from luxury items to low-cost finds. There is something for everyone here, from the expansive Royal Garden Plaza to the charming Pattaya Floating Market, which is made up of boats on the lake where you can find great deals on clothing, jewelry, and handicrafts.
Nightlife in Pattaya
A Pattaya travel guide will help you to know about the nightlife of Pattaya. Walking Street is the ideal location to explore the renowned Pattaya nightlife. Neon signs, beer bars, go-go clubs, discos, and nightclubs are all found on Walking Street. It can be really confusing because there are so many different kinds of sex workers.
Every bar and nightlife location in Pattaya has its own distinct vibe, whether it is the friendliness and beauty of the girls, the music, or the level of service. For instance, Walking Street is where Pattaya's top gogo bars are located; its nightclubs and discos are the best venues to party till dawn; Soi 6 is well-known for its short-time bars, and BoyzTown is Pattaya's most well-known homosexual nightlife destination.
So, depending on your preferences, the finest nightlife location in Pattaya might be a laid-back beer pub on Soi 7, a Pattaya gogo bar with a hot show, a cool nightclub on Walking Street, or a short-term bar with sociable girls on Soi 6. Depending on your preferences and tastes, Pattaya's renowned nasty nightlife scene has something to offer everyone, whether you're a shy guy or a party animal.
Staying in Pattaya
A Pattaya travel guide will help you to know where to stay in Pattaya. The cost of lodging in Pattaya is quite low, but the quality is fairly excellent. Hotels, resorts, beach resorts, guest houses, apartments, and private homes are just a few of the many different forms of lodging available.
Guest-friendly hotels, commonly referred to as joiner-friendly or girl-friendly hotels, are the best hotels in Pattaya for single males. They are lodging establishments that don't impose any extra "joiner costs" if you bring a girl to your room.
Downtown (Central) – The greatest hotels in Pattaya for guests are those that are close to all the best nightlife areas in the city. Pattaya is the best place to stay for the nightlife. You can pay as little as 200 Baht for a room or thousands of Baht for a five-star hotel or luxury house because of the market's intense competition.
The crescent-shaped bay known as Ao Pattaya is the center of Pattaya's tourist attractiveness. From Pattaya Nuea to Walking Street, Pattaya Beach runs roughly parallel to the city's core. At its center, there are many stores and dining places along with Beach Road.
Foods in Pattaya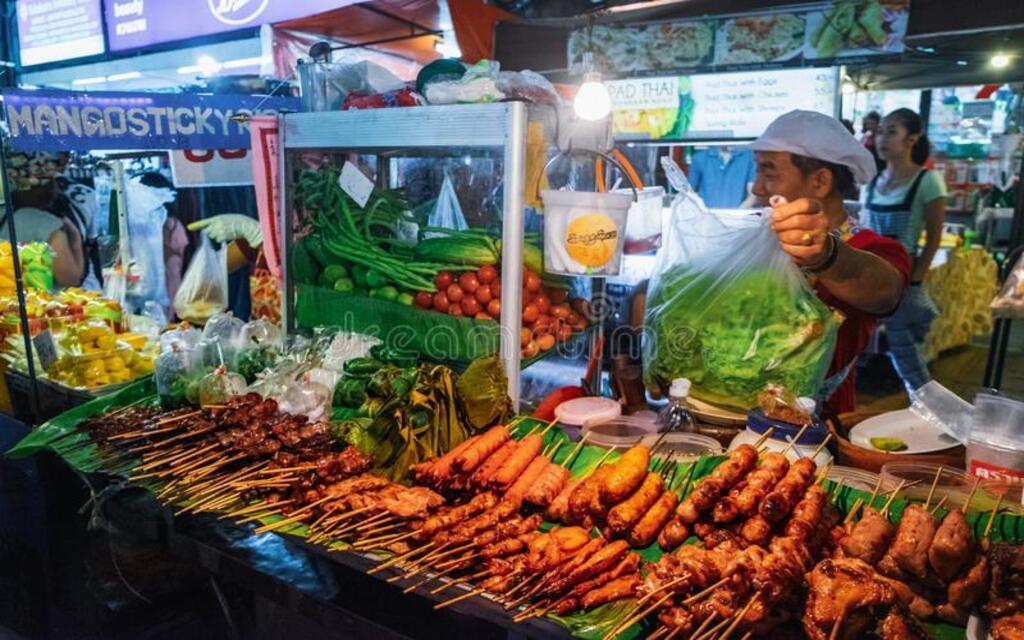 A Pattaya travel guide will help you to know about the cheap and best restaurants and food corners in Pattaya. One of the most well-known eateries in Pattaya is Nang Nual, which offers a huge menu of seafood-heavy Thai and Western classics. The Sketch Book Art Cafe, located in the midst of lush gardens, offers a pleasant retreat from the busy streets of the city and serves traditional on the seashore, The Glass House is an all-white structure. The menu offers traditional Thai meals in addition to pizza, steak, and other selections.
The exquisite white sand beaches and delectable Thai street food of Pattaya, a fishing community, are very popular. Since there are so many eateries along the streets, it is impossible for a visitor to skip out on trying real Thai food.
Every eater in the world has a special soft spot in their heart for Pattaya's local street food market. When you go there, you may discover anything from meatball vendors to local food carts, kiosks, and marketplaces that will suit every taste and budget.
Nang Nual, King Seafood, and The Lobster Pot are three of the most well-known seafood eateries on Walking Street's west side (seafront). Every one of them features a patio built over the water from which you may eat and take in views of Pattaya Bay.
Hope, this Pattaya travel guide will help you to know everything about Pattaya.
Frequently Asked Questions
Should I reserve a hotel room in Pattaya in advance?
No of the season, making reservations a few weeks in advance will result in a better value. Booking far in advance is the only way to ensure receiving a stay at your top pick hotel during the busiest time of the year (November to February).
What time of year is ideal for visiting Pattaya?
If you want good weather, visit Pattaya between November and May during the dry season. When temperatures average between 26 and 27 Celsius from November to March, it is the coldest and most pleasant time of year.
The cheapest period to visit Pattaya is from May to November. During this period, you can get hotel costs of less than 50% or more.
Should you do a currency exchange before traveling to Thailand?
Never exchange currency in your native country; always do so in Thailand. The golden rule is this.
How far away from Bangkok is Pattaya?
Around 147 kilometers separate Bangkok from Pattaya, and you can reach the destination easily in two hours by car.
How do I go from India to Pattaya?
Take a flight to Bangkok from any of India's main cities for the quickest route to Pattaya. The shortest flight lasts for approximately 4 hours and 15 minutes. Tourists must travel 147 kilometers by car to get to Pattaya from Bangkok. Rent a car or go by the reliable rail system.
Is a visa required for Pattaya?
You must have a valid visa that allows you to stay in the country for at least 30 days when entering the Kingdom of Thailand. By going to the Thai embassy or consulate in India, you can get a visa for the Kingdom of Thailand.
Can I use American currency in Thailand?
US dollars are legal in Thailand. You will save money if you use US dollars rather than Thai Baht, as we have already explained.
Image Credit: Yandex.com
Also Read: Bali Travel Guide
(Visited 82 times, 1 visits today)