Finally, fall has arrived, and as the weather cools and the seasons change, you might be seeking some fresh outfit ideas. To keep warm and fashionable this season, try some of the fashions that celebs are wearing! We've come up with some of the top celebrity fall outfits for you to be inspired by if you're looking forward to changing up your look with the season!
Are you curious about the current fall fashion trends that are worthwhile investing in? Considering what some Hollywood It's always a smart move because they frequently start trends. There are celebrity fall outfits to imitate over the upcoming cool season if you need ideas for how to dress these new fundamental pieces.
Celebrity Styles
See what the celebrities are wearing, and how to capture the style of your favorite celebrities with our shopping tips. Some crucial outerwear, knitwear, and accessories have already emerged as the season's breakout hits, and stylish stars have been stepping out in a variety of wardrobe essentials that seem both new and current. Find the exclusive celebrity fall outfits and styles for your next makeover.
You can see all of the best celebrity styles in one place. Get the latest celebrity style, runway trends, and shopping suggestions. We can't wait to see what celebrity fall outfits and what new looks the stars will sport!
1. Leather Jackets & Skirt
Although a leather jacket will always be a fall essential, the current crop is noticeably boxier and bigger; imagine broad shoulders and wide, puffy designs. Kendall Jenner and Julia Fox all paired their boxy jackets with skin-tight bottoms, while Rihanna wore her XXL black zip-up design over a long black dress for a night out.
You can customize this outfit in a variety of ways, for as by swapping the jacket for a vest or the skirt for a pair of leather pants.
2. Messenger Bags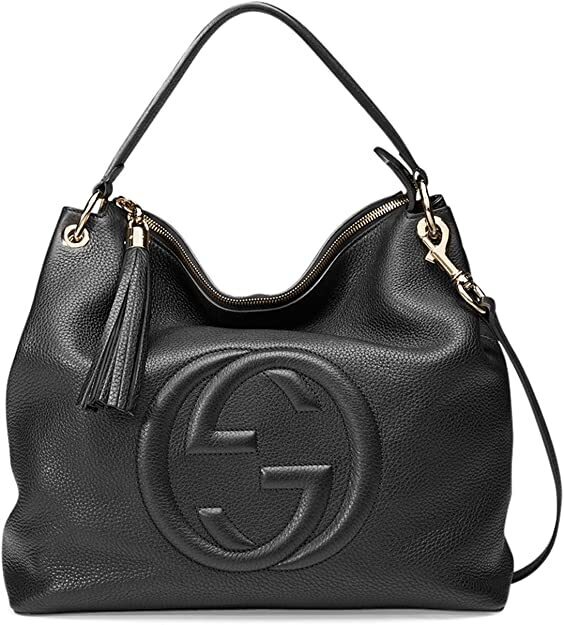 Mini bags are out; giant crossbody messengers are in. the positive news They are large enough to hold all of your necessities. Julianne Moore styled her Gucci messenger with a blazer and jeans, while Jennifer Lopez wore hers with a white button-up and biking shorts.
Women's messenger bags are available in eye-catching patterns, silhouettes, and vibrant hues. They are well-fitting and provide enough room for all of your daily necessities to be carried in style. Messenger bags serve a similar purpose as backpacks in that they provide comfort for persons carrying large or bulky objects while facilitating simple access to the contents. Depending on how many items, such as handbags, you carry around on a daily basis, you can choose a size from large to medium to tiny.
3. Blazer with Pants (Suits)
For days at the workplace, a fitted suit is a necessity, but these hot two pieces would give a decent look. The celebrity style of suiting is unexpectedly sexy when worn with bra tops. Blazers are the ultimate fashion chameleon since they may be worn over your shoulders at work to offer that polished finishing touch to your professional attire.
One of the most subtle pieces in your collection, a blazer always adds the ideal amount of class to any ensemble. It's a simple piece to wear up or down, whether you choose a classic shape in black or blue or a fashionable oversized blazer in cozy tweeds or patterns. Blazers are ideal for any occasion, whether you want to dress up your work attire or just throw one on with jeans on the weekend.
4. Maxi Skirt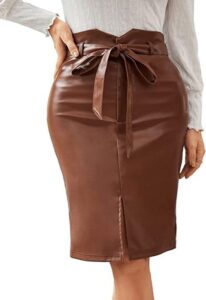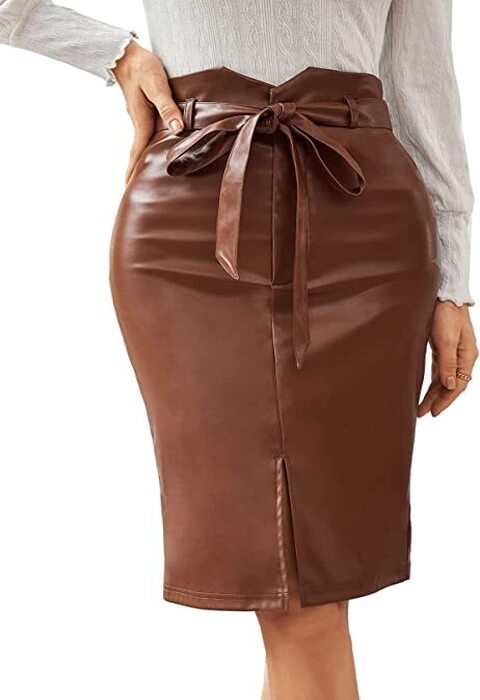 A flowing maxi skirt is a mainstay of the summer, but for the fall, celebrities are donning longer shapes with more structure. Elsa Hosk chose a khaki look, while Gigi Hadid followed suit by wearing a vintage Roberto Cavalli denim maxi skirt with a cropped turtleneck and leather blazer. Emily Ratajkowski paired a traditional white shirt with a leather maxi skirt from Tod's.
5. Comfy Sneakers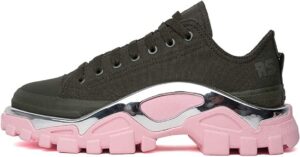 Although you might picture boots when you think of fall, stars are currently obsessed with sneakers. A fitted jacket, cozy sweats, and New Balance sneakers were all Mary-Kate Olsen's attire. In a crewneck sweater, cycling shorts, and white low-top Raf Simons sneakers, Hailey Bieber nailed athleisure. Last but not least, Dua Lipa grounded the style by wearing chunky black sneakers with her baby shirt and baggy pants.
6. Turtleneck Dress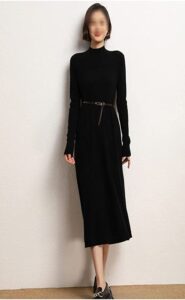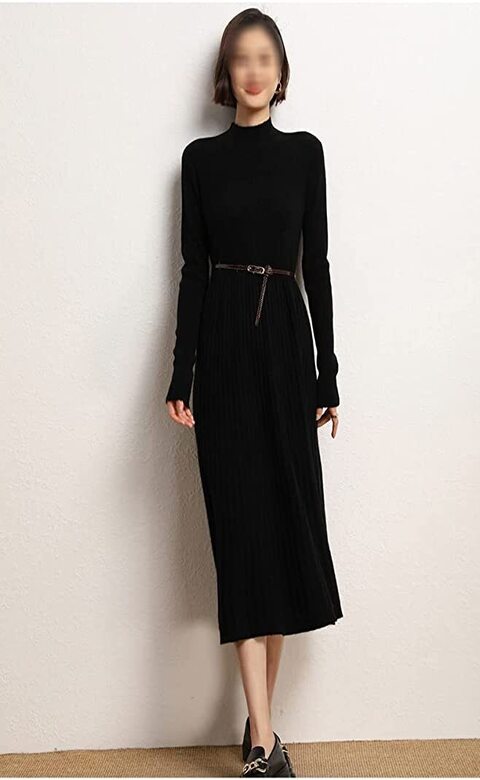 The latest way to wear the turtleneck is as a dress. Knitwear and fall go together like pumpkin spice and lattes.
Winter wardrobe essentials must include turtleneck dresses. They complement your look and go well with jackets and overcoats. To be very honest, the turtleneck dresses are evidence of how fashion is evolving with the times. The dresses worn during the winter were thicker (obviously) and turtleneck dresses were unheard of a few decades ago when the winters were harsher. However, the garments became less bulky and more attractive as the winters got colder. Additionally, turtleneck dresses have emerged as the season's biggest fashion trend.
7. Knee-High Boots
Additionally, you may covertly put on your fuzzy Halloween socks. So hurry to get a pair of these functional wardrobe essentials if you don't already have one!
Street stylers were seen sporting cowboy boots at the most recent menswear and couture runways. These boots are competing with dressier knee-high styles, particularly Balenciaga's spike-heeled and pointed-toed "Le Cagole" boots. The adaptability of boots in defining personal style is demonstrated by the way they are worn with denim, athleisure, and even bodycon outfits on the streets of New York.
Image credit: Amazon.com
Also Read: Super Comfortable Jeans for Women
(Visited 709 times, 1 visits today)