Although giving birth is a normal process, it is very dangerous and can occasionally lead to cerebral palsy compensation claims. Babies are extremely susceptible, and many things could go wrong and have disastrous results.
Despite routine monitoring and the best efforts of all medical professionals involved, a baby's brain may not develop correctly throughout pregnancy or may experience damage after a difficult birth. However, if you believe that your baby's cerebral palsy was caused by negligence, you might be qualified to make a claim for damages. In this article, we'll look into cerebral palsy compensation claims. Here we are exploring about cerebral palsy compensation claims.
Cerebral Palsy
The disorder Cerebral Palsy (CP) affects muscle development and coordination. It is typically brought on by a baby's brain not getting enough oxygen during pregnancy or birth. However, it can also be brought on by developmental issues and, in extremely uncommon cases, defective genes.
Cerebral palsy has a different impact on each individual. Some may have balance problems, while others may have severe muscle spasticity that makes it difficult, if not impossible, for them to walk unassisted. While treatments like physiotherapy may momentarily lessen symptoms, there is no known cause or treatment for cerebral palsy. When a baby is born with the illness, they will always need help and care in some form.
Cerebral palsy, however, does not progress with time. Although brain damage doesn't worsen over time, its symptoms can change or worsen.
Children with cerebral palsy have difficulties with balance, posture, mobility, and learning ability. CP can arise for a number of reasons, including childbirth that is difficult and prolonged. It is recognized as the most common form of disability in children.
It is estimated that there are over 30,000 people with cerebral palsy in the UK, mostly children and young adults under 30. When a nurse, midwife, or obstetrician makes errors that resulted in a child's brain injury, claims for cerebral palsy medical negligence can be made. This disease may develop in a child prior to, during, or following childbirth due to a variety of circumstances, some of which include the following:
Medical mistakes
Long-term labor
Jaundice
Brain injury
Brain malformation
Uterine rupture
Mother-to-child infection
Inappropriate Blood Types
Multiple births
Suffocation
Fertility treatments
Placenta Problems
Foetal Wall Inflammation
Premature Birth
Medical Errors that Cause Cerebral Palsy
Both the mother and the child may suffer negative effects as a result of medical mistakes made during childbirth. Medical professionals who may be held liable for claims concerning cerebral palsy include doctors, midwives, nurses, anesthesiologists, paediatricians or obstetricians, and general practitioners.
Errors in prenatal and postoperative treatment that affect the fetus's growth are their responsibility. These medical experts, who are supposed to give the best care possible during childbirth, may be to blame for the brain damage that causes a child to develop cerebral palsy.
These common medical errors can cause cerebral palsy during or after childbirth and include:
Scheduling or performing an urgent C-section without due care
Negligence in Treating Placental or Umbilical Cord Issues
Negligence in Monitoring an Infant's Heartbeat
Negligence in Mother-to-Child Infection Treatment
Medical malpractice during pregnancy and after delivery
Carelessness in Jaundice Treatment
Misdiagnosis of Preterm Labor Done Carelessly
Negligence in Foetal Macrosomia Diagnosis
Mismanagement of a protracted or late pregnancy
Negligence in failing to address maternal bleeding properly
Failure to Treat Pregnancy-Related High Blood Pressure
Child labor and delivery negligence
Failure to React to Foetal Heart Distress
Using forceps or a vacuum extractor carelessly during delivery
Operating a Baby in Crisis Carelessly
Carelessness in Reviving a Newborn
How a Medical Professional be Responsible for Cerebral Palsy in a Child?
A medical professional's negligence could cause brain injury that prevents a child's mental development. If a midwife, doctor, or obstetrician fails to monitor a mother throughout labor or do standard prenatal exams, they could be held liable.
Even if you are unsure that a doctor's treatment of your child resulted in cerebral palsy, the cerebral palsy claims experts will listen to your case and advise you on the next step to claim.
Types of Cerebral Palsy
When pregnant or giving birth, women take great care. They anticipate medical professionals to be cautious given their precarious situation. They believe that doctors and obstetricians will treat them nicely as a result.
You might be able to make a medical malpractice lawsuit if they betray that trust and make mistakes. Hydrocephalus and cerebral palsy in your child could cause brain damage if they are not treated by medical personnel. The typical manifestations of cerebral palsy include:
Ataxic Cerebral Palsy
Children with ataxic cerebral palsy are believed to have the least degree of brain damage. It is caused by cerebellar damage, which can cause speech slurring and limb paralysis. Everyone in the family is excited to welcome a new baby, but no one expects to meet a child who has cerebral palsy.
Spastic Cerebral Palsy
A baby may acquire cerebral palsy if the part of their brains that regulate movement is injured or compromised. If the physician was negligent, they might be able to launch an investigation to determine whether you have a claim for monetary compensation for your child's injuries.
Dystonic Cerebral Palsy
A kid with dystonic cerebral palsy may experience muscle weakness, which can make it challenging for them to walk or move around. It is a particular sort of birth injury that starts in the basal ganglia of the brain.
Multiple Cerebral Palsy
A child with multiple cerebral palsy types could have symptoms from two or more usual categories. As an illustration, consider cerebral palsy combined with ataxia and spasticity. A child with this illness may therefore talk slowly, have weak limbs, or show no signs of movement at all.
Cerebral Palsy Negligence Claims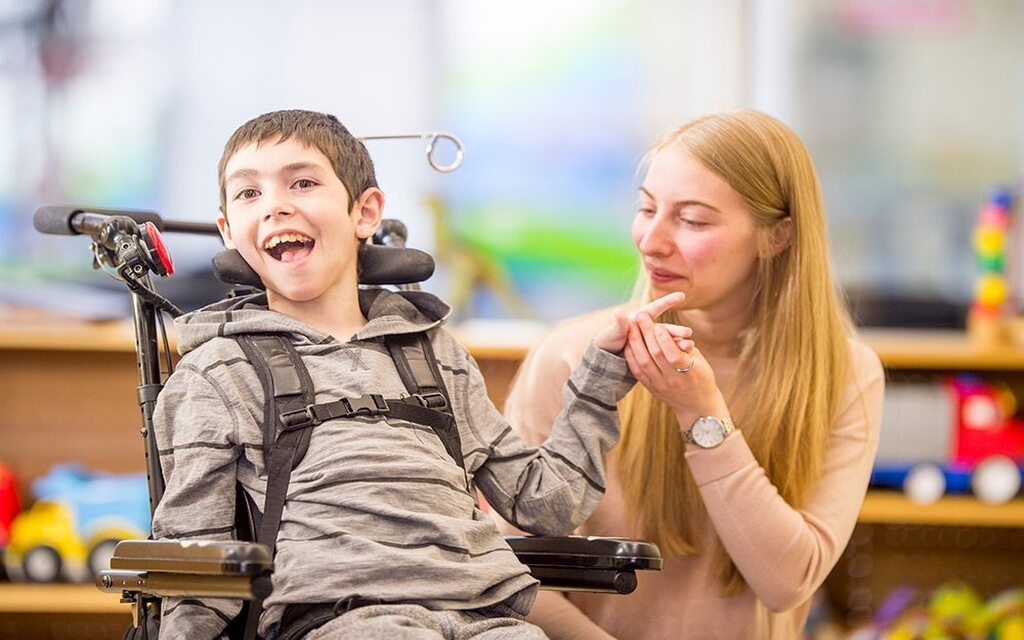 Cerebral palsy is more likely to affect some conditions. Understanding and managing this elevated risk is the responsibility of the midwife and other obstetric specialists. Baby in increased danger may experience which includes.
Those born to mothers who are under 20 and over 40
Premature infants with underweight newborns
Before the baby is born, the placenta separates and obstructs the blood's ability to carry oxygen.
Illnesses, such as strep B infections, that spread from a mother to infant during birth
Those with siblings who experienced challenging births
Those whose mothers are incredibly obese
Monitoring Cerebral Palsy Negligence
Negligence may be involved if these risks are not adequately monitored. For older women, the option of more frequent prenatal screenings should be available. They can ensure their child is growing normally by doing this.
Babies should be watched during labor. As a result, you may identify problems early and take steps to quicken work. A woman should also be monitored more closely than is typical in the UK if she has a history of difficult births or if she has a health condition like obesity that raises the likelihood of a difficult birth.
If conditions like hypoglycemia, meningitis, or jaundice are not promptly diagnosed and treated, cerebral palsy may result. It may also manifest during birth and pregnancy.
Each of these risks is acknowledged by the medical community. Some require management to avoid neglect. For instance, a mother with strep B infection can use medicines to stop the illness from transferring to her unborn child after childbirth. But when there are indications of a placental abruption, it is essential to act swiftly and effectively to protect both the mother and the baby's health.
Cerebral Palsy Medical Negligence Cases
The NHS Litigation Authority is the organization in charge of managing any legal actions brought up against the NHS. Obstetrics only accounts for 10% of claim categories, yet more than 45% of all claim settlements are used to compensate victims of negligent prenatal and postpartum care. This discrepancy highlights the severity of obstetric negligence, which can cause deficits requiring lifetime care.
There are numerous recent, well-known instances where infants who were born with Cerebral Palsy as a result of medical negligence got compensation. A nine-year-old girl in Northern Ireland was given a lifetime settlement worth around eight million pounds.
Due to the hospital trust's admission of liability, the parent's attorney was able to negotiate an interim payment of 500,000 pounds, a lump sum payment of 1.6 million pounds, and an agreement for the remaining amount to be paid in installments as the daughter grows older. This cost is unreasonable in light of her significant brain damage and the ongoing requirement for 24-hour care. Medical solicitors are aware that parents would much prefer have a healthy, average child than the maximum amount of money paid in compensation.
Another significant cerebral palsy compensation award was made in Norfolk to a seven-year-old child whose mother had a condition that made getting pregnant more risky than usual. When test results came back abnormally late in the pregnancy, this problem was ignored.
Cerebral Palsy Claims
The Nature of Cerebral Palsy Claims
The bulk of cerebral palsy symptoms appear in very young children. Particularly when it comes to the seriousness of the circumstances and the requirement for medical attention, mobility aids, or even home changes to enable them to remain there.
We advise starting your claim as soon as you can even if the effects of your child's injuries are still unclear. The Medical Negligence Experts offers a free, no-obligation consultation with a representative. These professionals can answer simple questions about your eligibility to submit a Cerebral Palsy claim and the procedure for doing so.
Misperceptions About Compensation Claims for Cerebral Palsy
A lottery win or a surprise gift are not adequate compensation for cerebral palsy. Furthermore, claimants are not particularly fortunate to receive large sums of money. An official, monetary recognition that injustice has happened is compensation. All because a medical professional misled patients or fell short of their standard of care.
The innocent person is subsequently confronted by a hostile environment that is full of deadly wounds. The costs listed below may be reimbursed by cerebral palsy benefits:
Medical costs, such as those for occupational therapy and physical therapy
The assistance of a speech and language therapist
Lost income if a parent has give up their job or cut back on their hours in order to care for their child
Mobility aids and the cost of remodelling their home to meet their needs
Specifications for special education
Compensation Claims for Birth Injuries
The resolution of claims like the two aforementioned cases typically takes years. The payments also include an initial lump sum payment and index payments over the course of the child's life. Cerebral palsy negligence claims take longer than the typical medical negligence claim because of the complexity of the injuries and the fact that the full extent of the injury cannot be determined until the kid has grown and developed.
Resolution of complex CP claims may take five years or longer. When the other party accepts liability, as was the case in the Northern Ireland case, the kid's attorney may, nevertheless, request an interim payment of compensation to cover the cost of their immediate needs.
Cerebral Palsy Compensation Claims
Has your child suffered birth harm? The entire family may experience trauma if a baby is hurt during delivery. You might be eligible to make a claim for compensation if you find out that your child has cerebral palsy or another birth condition.
A baby shouldn't have to suffer the effects of a caregiver's carelessness. Such an injury may have both short-term and long-term consequences. No parent wants their child to suffer from a chronic illness that may have been avoided.
If you believe that medical error hurt your child, you may have a strong case. Additionally, the legal team will make every conceivable effort to ensure that you get the full cerebral palsy settlement to which your child is entitled.
Solicitors are willing to support your legal claim by offering you a no win no fee alternative, where there is no financial obligation to you until you win the case. In order to meet the child's long-term demands, your compensation payments will take into account the cost of the child's care and medical rehabilitation.
Claims for Cerebral Palsy commonly receive lump sum payments with monthly installments. With the consent of the court, the funds are deposited in a trust. It will pay for expenses related to the child's disability. Payments in the future may be modified to account for inflation.
The same process is used in cerebral palsy compensation claims as in other medical negligence actions. Four conditions must be met for a claim to be considered legally legitimate.
The patient received careless treatment. Particularly, a person or organization misidentified and mismanaged risks.
The neglect caused bodily harm to the victim. The majority of convincing arguments will focus on actual pain and suffering. It can be difficult to sufficiently demonstrate mental distress, particularly in an infant, but your lawyer will look into this if necessary.
Compared to the standard of treatment provided by an equivalent group of specialists. Because of this, the other person acts in a way that is not proper for that area of medicine.
The claim is made prior to the kid turning 21. A parent or legal guardian may submit a claim on a kid's behalf prior to the child turning 18. Once they turn 18 years old, they are eligible to file a medical malpractice compensation claim up until the age of 21.
Funding a Cerebral Palsy Compensation Claim
There are several options available to parents and guardians who want to submit a claim for compensation on behalf of a child. Cerebral palsy claims are one of the few types of medical malpractice actions for which legal aid may be provided. However, not all circumstances will qualify.
Some parents have insurance that will cover the costs of pursuing their claim in court. Others might use their own funds to cover their upfront legal fees. Because there is no guarantee of success and you could lose all of your money, this is a risky decision.
Amounts of Compensation for Cerebral Palsy
If a kid developed cerebral palsy within the first eight weeks of life as a result of medical misconduct, legal aid is available. If your child has cerebral palsy, you might be able to receive the financial support you require to take care of them. To win your case, the Solicitors must demonstrate that the medical staff violated their duty of care to you and your child, a situation called as medical or clinical negligence. If your child's cerebral palsy was brought on by insufficient medical care, you might be entitled to compensation.
£23 million was given to a 10-year-old child with severe learning difficulties who required 24-hour care.
Given £14 million was a newborn with neurological damage who required a thorough care plan and specifically constructed house.
A young youngster with inadequate comprehension skills who needed peg feeding received £12 million.
Families can get their kids occupational therapy and care under medical supervision with the support of these game-changing funds, pay for special education and home adjustments, and take time off work to care for their kids.
Agreement with No Win No Fee
Making claims under a No Win No Fee arrangement is becoming more common. If your claim is valid, your attorney will agree to represent you without demanding payment in advance for the potential to get compensation. If you succeed, you will pay them a success fee and a set percentage of your total payout. If your claim is denied, they will pay all of their expenses, so you won't have to.
The opposing party may attempt to have you reimburse them for their fees, as is typical with compensation claims, but your lawyer will make sure you have enough insurance to cover that possibility.
Conditional Fee Agreements, often known as No Win No Fee claims, are the least expensive way to seek compensation. Especially if you want to lessen any potential financial risk that you may face.
Claims Procedure for Cerebral Palsy
It might be challenging to file claims for cerebral palsy compensation. For your claim to be valid, you must be able to show that the doctor owed you a responsibility to care for your child.
To be successful in your cerebral palsy or birth injury compensation claim, you must first demonstrate that the medical error amounted to negligent care and that this negligence caused your child's cerebral palsy.
Furthermore, you must be able to show that the harm brought on by medical negligence was real. Each piece of supporting evidence must support your claim. When making a claim for medical malpractice involving cerebral palsy or birth injuries to mothers, you are not need to submit a complaint.
Notify the NHS or the hospital
Get Legitimate Legal Counsel
Employ a lawyer
A lawyer launches an investigation
Construct a letter of claim.
Obtain medical records
Obtain the incident report from the hospital or NHS
Employ medical experts as witnesses
Assessment of Your Claim
Investigate Settlement
Court Trial
Compensation for Cerebral Palsy
A hospital may be liable for medical misconduct committed during childbirth. There are situations when expensive rehabilitation costs are required for cerebral medical care. Any bodily injury caused by a doctor's negligence or omission may lead to high payment demands.
Payments for damages differ from person to person and are based on the severity of cerebral palsy cases in lawsuits involving birth defects in children.
What is Recovered in Cerebral Palsy Compensation Claim?
Because there is no immediate treatment for mild cerebral palsy other than years of therapy, and because the long-term consequences for your child could include hardship and suffering for the rest of their lives, there are no disability benefits available.
A cerebral palsy compensation claim may consider a number of things to help a child who had pain after birth.
The following compensation expenses are recoverable in a cerebral palsy claim:
Rehabilitation Cost
Payout for suffering and pain
Medical Care and Treatment Costs
The price of medical supplies and aids
Cost of Earnings Losses
Future Property Adaptation Cost
Price of Additional Costs
When to File Cerebral Palsy Negligence Claims?
Normally, you have three years from the mistake's date or from the day you discovered what caused your child's birth harm. One exception is that if it concerns a child, the three-year time limit might not be applicable. This suggests that you are unable to file a claim until they reach the age of 18.
The time limit does not, however, apply if the sufferer of a birth damage lacks the mental capacity to submit a claim. This does not stop you from starting the claim right away in order to increase your chances of success.
Frequently Asked Question
1. Is cerebral palsy caused by carelessness?
Cerebral palsy may result from a variety of medical errors or malpractice. Cerebral palsy can be brought on by medical errors or neglect prior to, during, or soon after childbirth.
2. Is it possible to claim compensation for negligence?
You should get legal assistance as soon as possible if you wish to file a claim for compensation. The most common type of personal injury suit, carelessness, has a three-year statute of limitations. As a result, you have three years from the moment you first learned about an injury to initiate a lawsuit.
3. Is cerebral palsy caused by brain damage?
Cerebral palsy (CP) is a condition in which a kid is unable to control their muscles because of improper brain development or harm to the developing brain. Any variety of factors could be to blame for the abnormal growth or damage.
4. Who is responsible of causing cerebral palsy?
Inadequate brain development or brain damage that affects a child's ability to regulate their muscles causes CP. Any variety of factors could be to blame for the abnormal growth or damage. A lack of oxygen before birth was formerly thought to be the primary cause of CP.
5. Is cerebral palsy a mental disorder?
Patients with cerebral palsy have lessened coordination, arm, and/or leg movement. Fortunately, CP is non-progressive, which means that although being permanent, it does not worsen over time. Cerebral palsy on its own has no impact on a person's IQ.
6. Who bears responsibility for negligence?
Someone is accountable if their carelessness caused the accident. Negligent people never intend to hurt someone else; this is not what they are doing.
7. What harm could cerebral palsy cause?
Heart, lung, and breathing issues are more common in those with cerebral palsy. Swallowing troubles can lead to aspiration pneumonia and other respiratory problems.
8. To what extent is cerebral palsy severe?
As they age, people with cerebral palsy go on to have normal, healthy lives. Severe cerebral palsy can reduce life expectancy because of its severe physical, intellectual, and health problems.
Also Read: Cerebral Palsy Causes & Treatment
Image credit: Yandex.com
(Visited 96 times, 1 visits today)